Jennifer Aniston Uses Collagen, And This Is Why You Should Too
---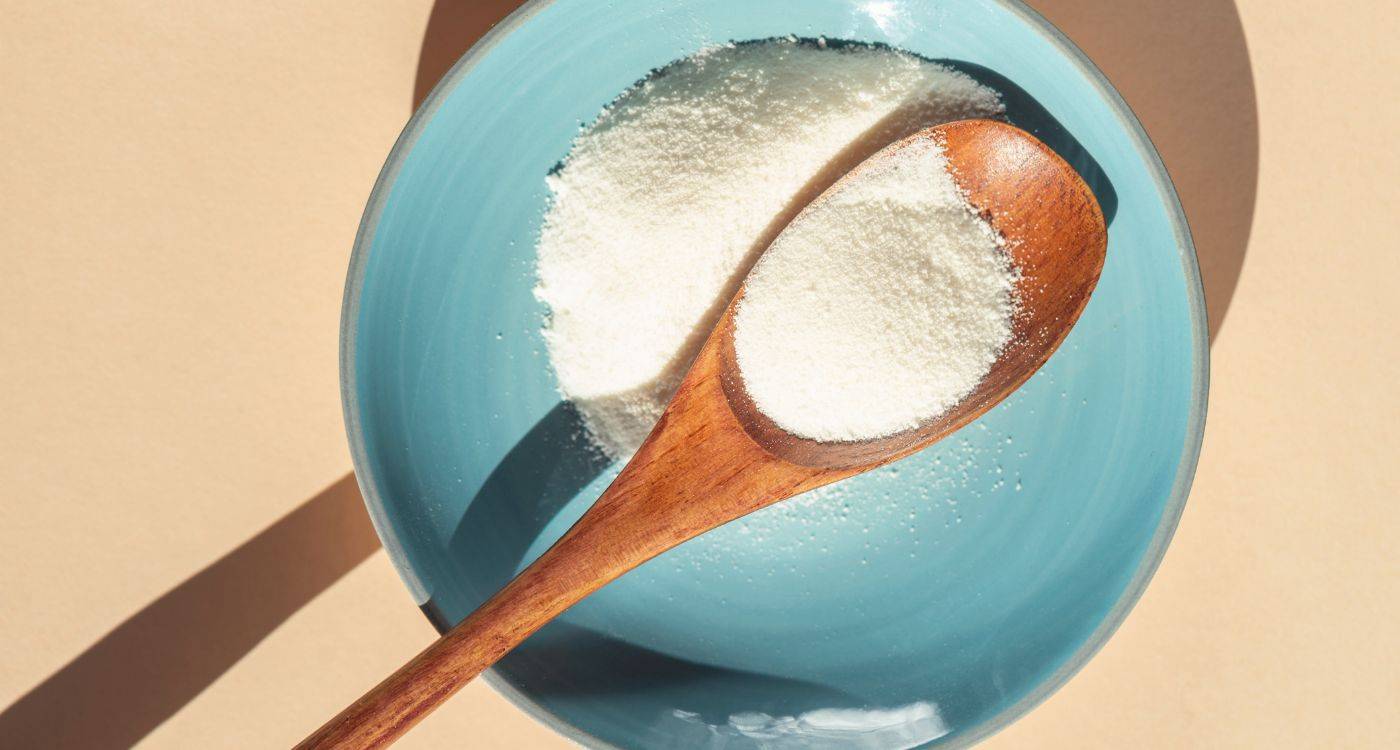 You've probably heard of collagen and its hair, skin, and nails benefits. This popular ingredient is loved by many – including those who swear by it to keep their skin glowing and hair long and strong.
Even celebrities rave about adding collagen to their routine, like Kourtney Kardashian who joined forces with Vital Proteins for a "Vital Proteins x Poosh" limited edition "Pink Moon Milk" and "Blueberry & Lemon Collagen Vibes" collagen peptides supplement powder. And, her sister Khloe Kardashian who partnered with Dose & Co. – a new popular collagen supplement brand – to not only to endorse the brand, but became a brand co-owner.
Jennifer Aniston, a famous actress who was on the fan-favorite show Friends and plenty of other hits, is now Vital Proteins's Chief Creative Officer. She's been seen using Vital Protein's collagen products and has talked about the benefits of collagen for years.
So, what exactly is collagen and what's all the hype about? Collagen is one of the more important proteins in your body. There are now plenty of ways to get your daily dose of collagen, which can be as simple as adding a supplement into your smoothie, latte or other drink.
What Is Collagen? What Are the Benefits of Collagen?

Collagen has many benefits, and we spotlight many of them here. It supports healthy hair, skin and nails, as well as improved joints, muscles, and bones.
Collagen is a powerful protein that contains abundant amino acids to help strengthen your skin, hair and nails. It also works to tighten cellulite and promote immune, gut, metabolic, muscle, joint, bone and digestive health – all by targeting within at a cellular level.
This powerhouse can help you get glowy skin, grow out hair, and save broken or splitting nails. Our bodies naturally produce and contain collagen. In fact, it makes up about a third of the proteins inside you.
How Does Jennifer Aniston Use Collagen?
What's a Good Collagen Supplement Recipe?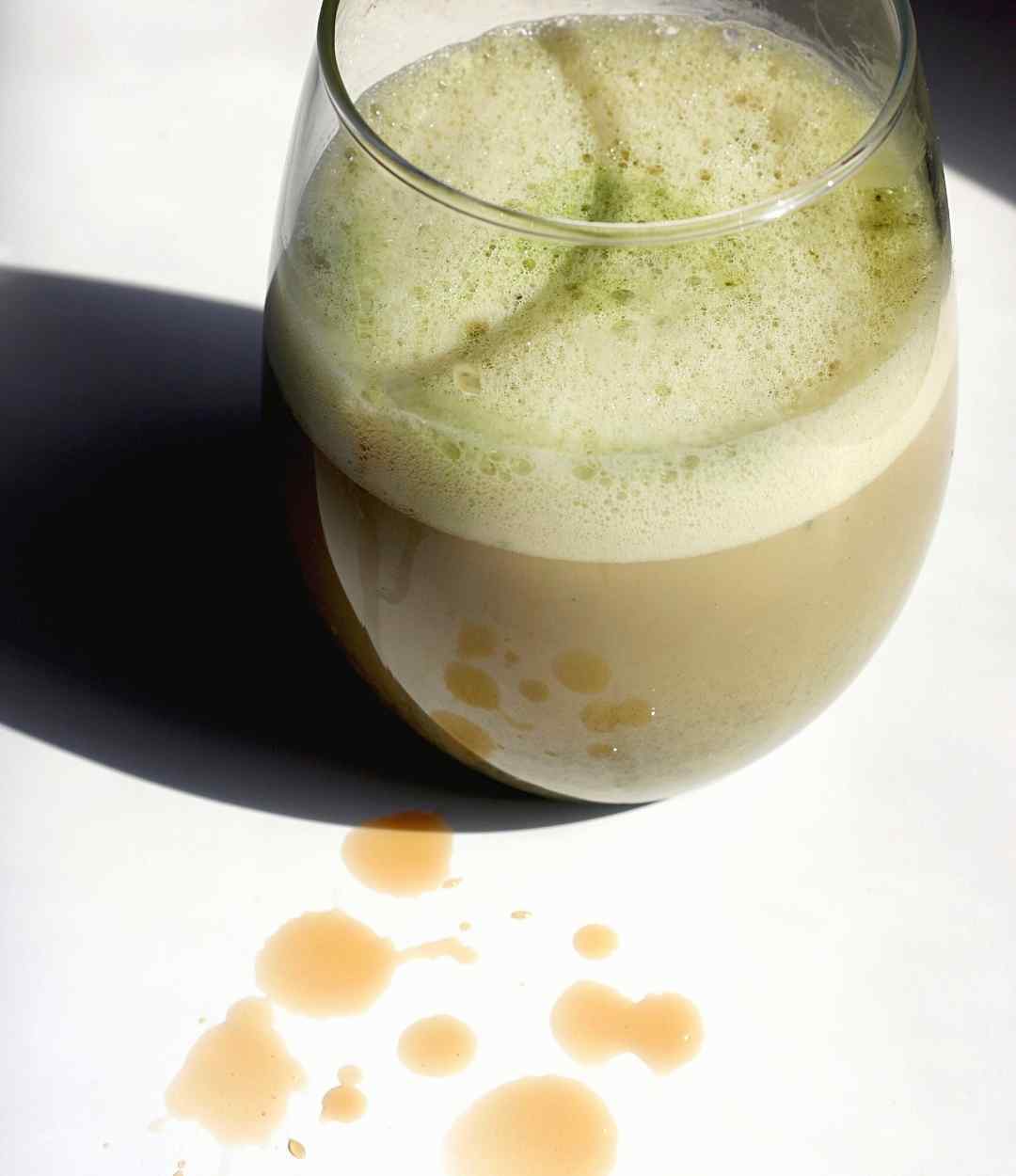 A fun recipe to try is our Matcha Chai Latte Recipe. This delicious duo is packed full of energizing caffeine and beneficial antioxidants. This recipe is inspired by TikTok from creators like @swanmuse and music sensation Lizzo.
Ingredients
– 1 scoop or packet, Wholy Dose MATCHA Beauty Superfood Powder
– 1 chai tea bag (or ¼ cup of chai latte concentrate)
– 1 cup of warm oat milk (or milk of choice)
– Honey or sweetener of choice (optional)
– Cinnamon for garnish (optional)

Directions
1. Add chai tea bag to a cup of 3-4 oz of hot water, set aside for 3-5 minutes
2. Add Wholy Dose powder to a cup of 2-3 oz of hot water
3. Blend the powder well, until completely dissolved
4. Combine the two mixtures, stir
5. Add warm milk and sweetener (optional), stir
6. Enjoy with cinnamon sprinkled on top
Blender Alternative: Combine all ingredients in a blender, blend on high and pour into a cup
* To enjoy it cold, pour over ice
What's the Best Collagen Brand?
When choosing a collagen supplement brand, be sure to do your research before. Not all collagen is created equal and not all collagen will give you the same benefits.
Here at Wholy Dose, we pride ourselves on being the best option for collagen powder. We don't use any gluten, dairy, soy, binders, synthetic colors or sugar. We're keto friendly and made with tons of love in the USA.
ADD COLLAGEN PEPTIDES TO YOUR DAILY ROUTINE
TOP QUALITY COLLAGEN SUPPLEMENTS
How Much Collagen Should You Take Daily?
We suggest taking one scoop or packet of our collagen daily, which is 8-10g per serving.
Whether you add collagen into a drink or food, it's easy to add to your daily routine and for any lifestyle. In general, collagen supplements are considered nontoxic and safe to take every day.
As always, check with your healthcare provider before adding something new to your diet. Likewise if you have any concerns or adverse side effects.
How Long Will It Take To See Results?
It's important to keep in mind that everyone's results will be different. In general, you should expect to see results within a few weeks or months.
For example, you may see changes in your nails from taking collagen supplements in just 2-3 weeks, while seeing changes in your skin and hair can take up to 2-6 months.
Many people who take Wholy Dose for at least 2 months start seeing results in their hair, skin, and nails. It's important to be consistent to get the best results possible. Be patient!
Collagen is easy to add to your daily diet and is a staple of celebrities like Jennifer Aniston's diet. But don't take just our word for it, check out our results and reviews!
We're here to help our community set a new standard of beauty, especially on their own terms. So instead of subscribing to norms or expectations, take a step toward natural beauty that starts from within. Whip up your favorite collagen creation, sit back, sip and enjoy.
---
---