7 Ways to Use Matcha Powder | Matcha Recipe Ideas
---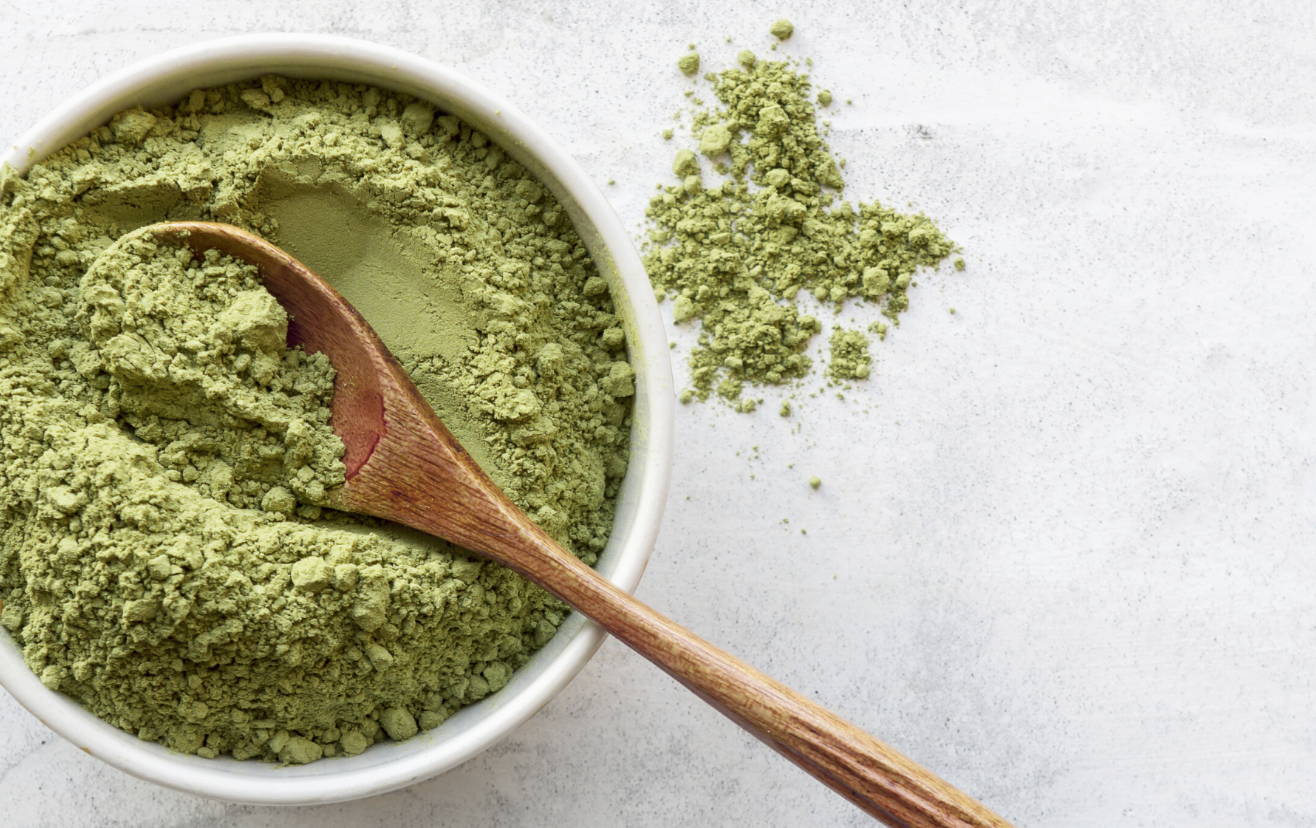 There are many ways to use matcha aside from your traditional matcha latte–although you can never go wrong with that.
Ahead, recipe ideas on how to use matcha green tea powder that include matcha smoothie, iced matcha latte recipe, and matcha pancakes.
The recipes contain Wholy Dose MATCHA Beauty Superfood Powder for an added boost of collagen protein, biotin, and silica from horsetail puzzle grass to improve your skin, hair, nails, immunity, gut, joints, and bones.
Ingredients
● 1 scoop or packet, Wholy Dose MATCHA Beauty Superfood Powder (or other matcha powder)
● Hot water
● Warm milk of choice
Directions
1. Fill a cup with hot water, amount to your liking
2. Add matcha powder
3. Froth, whisk, or stir well until the powder is completely dissolved (if you want to add a sweetener, add after powder is dissolved)
4. Top it off with a splash of warm milk, stir
Tips: Blend all ingredients together for a quick, super frothy latte | Add a squeeze of lemon for an extra boost of metabolism
Ingredients
● 1 scoop or packet, Wholy Dose MATCHA Beauty Superfood Powder (or other matcha powder)
● Hot water
● Warm milk of choice
● Ice
Directions
1. Add matcha powder to a cup of hot water, amount to your liking
2. Froth, whisk, or stir well until the powder is completely dissolved (if you want to add a sweetener, add after powder is dissolved)
3. Combine milk and ice in a cup
4. Add the matcha mixture to cup, gently stir
Tips: Make a fruity iced matcha latte by 1) Blending blueberries, mango, or pineapple with a little water and sweetener of choice in a blender 2) Combine fruit mixture with the matcha mixture, milk, and ice
Ingredients
● 1 serving, Wholy Dose MATCHA Beauty Superfood Powder (or other matcha powder)
● Milk of choice
● 1, frozen or fresh banana
● 1 handful, frozen mango or pineapple
● 1 small handful, spinach or kale
● Ice, to your liking (optional)
Directions
1. Combine all ingredients in a blender
2. Blend on high, until smooth
3. Pour to a cup and enjoy
Tips: Add a handful of raw nuts and chia seeds, flax seeds, or hemp seeds for an extra kick of protein
Ingredients
● 1-2 servings, Wholy Dose MATCHA Beauty Superfood Powder (or other matcha powder)
● Pancake mix (we like Birch Benders Keto Pancake & Waffle Mix and Kodiak Cakes Whole Grain Power Cakes Mix)
● Water or milk
● Fruit and maple syrup to top
Directions
1. Prepare pancake mix with water or milk, according to mix directions
2. Add MATCHA Powder to pancake mixture, mix until powder is completely dissolved
3. Cook pancake mix until golden
4. Top with fruit and maple syrup to your liking
Tips: Add more matcha powder to make pancakes extra matcha-y | Mash up a ripe banana and add to pancake mix
Creamy Cashew Matcha Latte
Ingredients
● 1 serving, Wholy Dose MATCHA Beauty Superfood Powder (or other matcha powder)
● 1 handful, raw unsalted cashews
● 1-2, pitted dates
● 1 cup, warm milk of choice
Directions
1. Combine all ingredients in a blender
2. Blend on high, until smooth
3. Pour to a cup and enjoy
Tips: We like it with cashew milk or almond milk; also delicious with coconut milk
Ingredients
● 1 serving, Wholy Dose MATCHA Beauty Superfood Powder (or other matcha powder)
● Milk of choice
● 1, frozen or ripe banana
● 1, avocado (or half)
● 1 tsp, honey or maple syrup (optional)
● Ice, to your liking (optional)
Directions
1. Combine all ingredients in a blender
2. Blend on high, until smooth
3. Pour to a cup and enjoy
Tips: Use half an avocado and add more milk if you like your smoothies less thick
Ingredients
● 1 serving, Wholy Dose MATCHA Beauty Superfood Powder (or other matcha powder)
● 1-2 tbsp, chia seeds
● 1 tbsp, honey (optional)
● 1-2 cup, milk of choice
● Toppings of choice (fruit, nuts, coconut shreds, etc.)
Directions
1. Soak chia seeds in water for 20-30 minutes
2. Combine MATCHA Powder with milk, mix until powder is completely dissolved
3. Add chia seeds and honey, stir
4. Pour mixture to jar, refrigerate overnight
5. Top with fresh fruit, coconut shreds, mixed nuts, honey (or your toppings of choice)
Tips: Stir matcha powder and milk in a large jug, using a whisk, then stir in chia seeds | Soak chia seeds for up to 1 hour
---
---