Collagen: How It Affects Your Hair and Your Hair Growth
---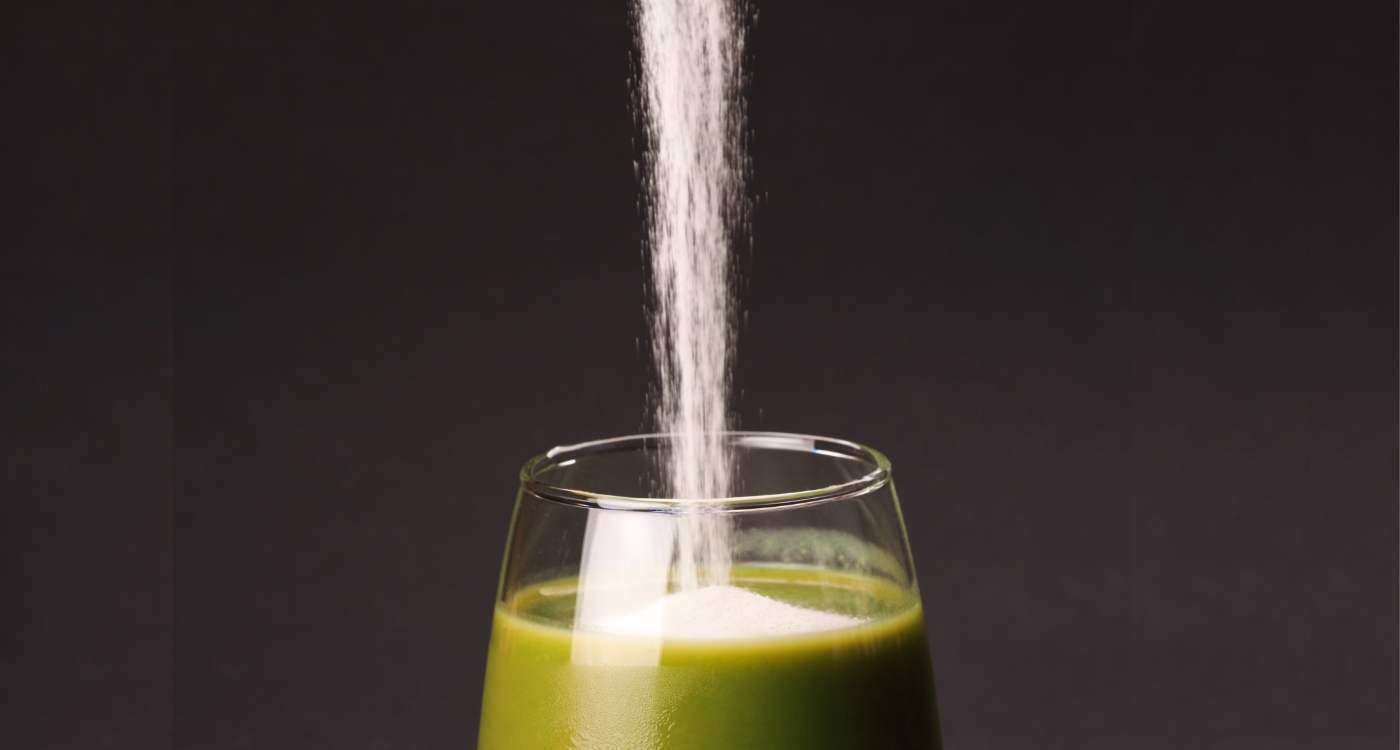 Collagen is the most abundant protein in our bodies; it is the glue that holds our bodies together, giving our skin its strength and elasticity, while working to replace dead skin cells as we age. However, what many don't know is that collagen has a great affect on your hair. Collagen protein can work to fight hair loss, creating stronger, healthier hair by and promotes new hair growth. For those who are looking to add to the life of their hair, collagen supplements are the place to start.
This article includes everything you need to know about collagen supplements for your hair, according to celebrity hair stylist, Ken Paves; along with the best collagen supplements to take for hair health.
According to Paves, collagen is an amino acid which is essential to our hair follicle cells that use amino acids to produce keratin protein. This further promotes hair growth, strength and elasticity. He states, "collagen helps to strengthen the hair and elasticity and improves its overall quality, and you also get the added benefits of Omegas 3 and 6 which are great for hydrating hair."
Naturopathic doctor for Nutrafol, Dr. Melissa Anzelone sites that collagen supplements support a healthy digestion through healing and protecting the lining of the gut leading to optimal protein absorption in the body – lending to healthier, stronger hair.

In addition to this, daily collagen supplements partner with other components of the body like hyaluronic acid to support, moisturize and rebuild the structure of the dermis layer of the skin – which is the environment surrounding the follicles on your scalp. This further supports the blood flood to the dermis, which allows for greater amounts of nutrients to reach the follicle, leading to moisturized hair.
Dr. Julie Russak, founder of Russak Dermatology Clinic and Russak+ Aesthetic Center in NYC., states that the integrity of collagen within hair, skin and nails is affected by the following factors:
– Natural decline of collagen production as we age
– Accelerated decline of collagen production due to negative exposure like sun damage, alcohol, and excessive sugar intake
Additionally, hair loss can be experienced by those suffering from iron deficiency, auto-immune diseases, low thyroid, hormonal imbalances, and the natural production of hydro dihydrotestosterone (also known as DHT); which can cause hair to grow back thinner and fragile if produced in excess. Russak further states "incorporation of a daily collagen supplement can also aid in hair regrowth, as hair health starts from the inside."
In addition to this, Dr. Anzelone adds that collagen helps with hair regeneration and hair growth since it is a natural antioxidant. She explains, "Normally, free radicals are produced via metabolic processes. These free radicals damage the hair follicles and lead to hair loss. Collagen neutralizes the free radicals, allowing hair to grow normally."
Wholy Dose Collagen Powders
Wholy Dose is a premium blend of pure collagen peptides, biotin, and silica for maximum results. The 3 base ingredients activate together to provide your body with the ultimate hair boosting trio – further adding results in your health and beauty like glowing skin, fuller eyebrows, stronger nails, boosted metabolism, sustained energy, increased gut health, and more.
The unique blend is available in four different flavors: UNFLAVORED, MATCHA, BEAUTY TONIC, and CACAO; and can be easily added, mixed or blended into any beverage or recipe. The collagen supplements are top quality, ethically sourced, and sourced from grass-fed bovine and freshwater farm raised fish. Wholy Dose's collagen powders are gluten-free, sugar-free, dairy-free, soy-free, and paleo and keto friendly.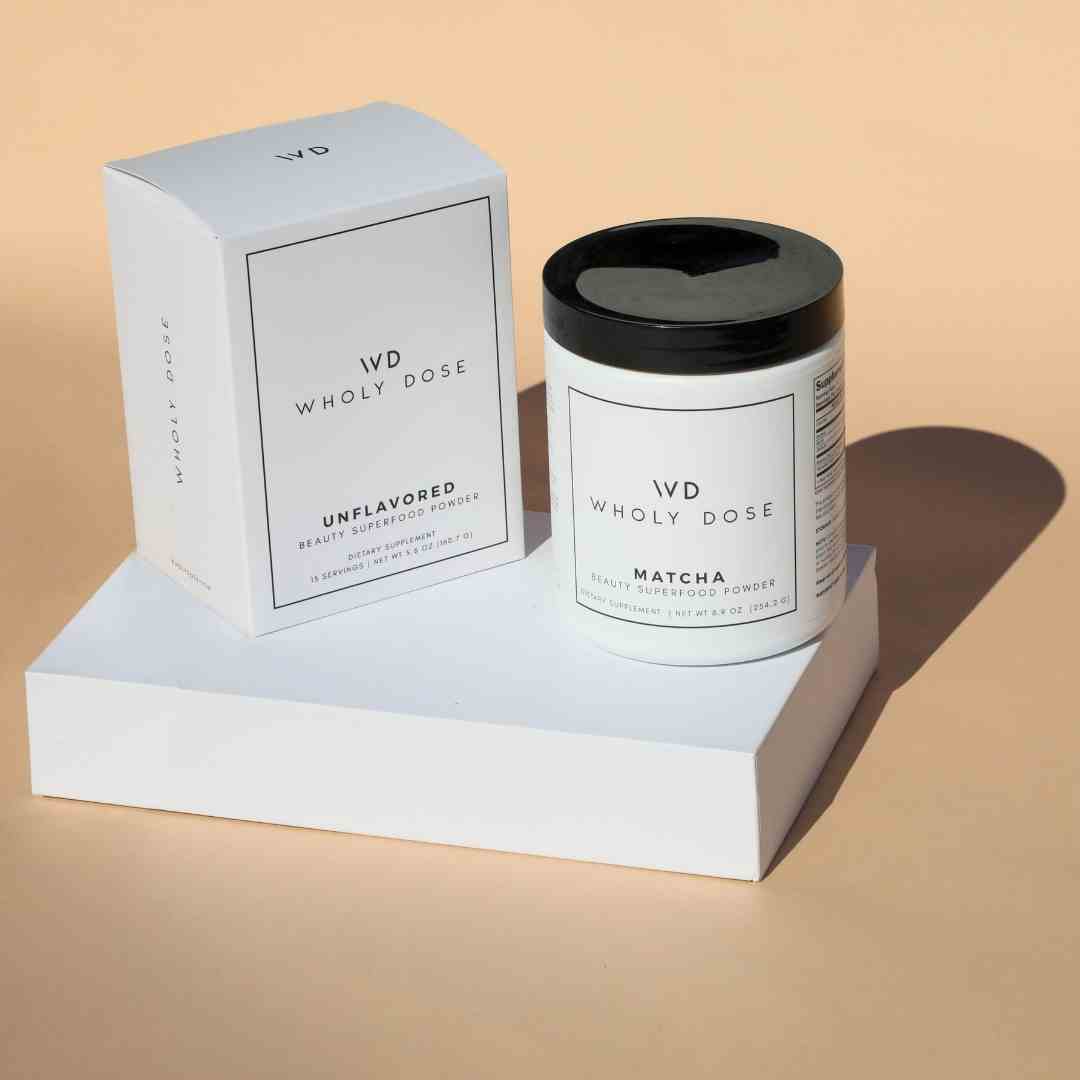 TOP QUALITY COLLAGEN + BIOTIN + SILICA VITAMINS
PREMIUM COLLAGEN SUPPLEMENTS
Skinade is a magosteen, peach flavored drink that you can also incorporate into your daily routine. The product includes a 30-day supply which promises hydrated and smooth skin, along with hair benefits. Like Wholy Dose, Paves states that "The best way [to consume] is through a digestible liquid as the delivery mechanism," – making both Wholy Dose and Skinade favorable options. In addition to collagen, the drink also contains B-complex, Vitamin C and Omegas.
Bulletproof Chocolate Collagen Protein
Bulletproof contains the brand's exclusive XTC oil that adds healthy fats to your diet for an added boost. The chocolate collagen protein is rich and chocolatey for those who like a heavier alternative.
Vital Proteins Collagen Peptides

Vital Proteins has a wide array of collagen peptides that also promote your skin, hair, and nails. Their original collagen peptides unflavored powder is their best seller and, like Wholy Dose, can be added to your shakes, smoothies, coffee or recipe of your choosing. The collagen is sourced from grass-fed, pasture-raised bovine and like the above, promises results after a month of use.
NeoCell Super Collagen Powder
Another dietary supplement is NeoCell Super Collagen powder that can also be added to any beverage or recipe of choice. Dr. Russak explains, consistency is key when it comes to incorporating a supplement–and after about a month of continued use, you can see how collagen supplements replenish and rebuild damaged collagen fibers in your hair, skin, and nails.
---
---