The Zoe Report | 7 New Beauty Supplements to Try Right Now
---
"Beauty supplements: You either love 'em or you think they're total BS. Or, if you're like me, a little bit of both.
On one hand, I'm very into the idea of ingestible beauty. Your skin and hair need certain nutrients in order to thrive, and supplements are an easy way to get them.
On the other, I know that plenty of pills and potions are made up of marketing fluff, and it's tough to find a professional who believes in the power of an all-natural smoothie powder.
Maybe that's why the best new 2019 beauty supplement brands — including Rae, Wholy Dose, Sundaily — seem to incorporate the same key component: science.

Ahead, the best beauty supplements of 2019, all backed by research and packed with glow-giving goodness."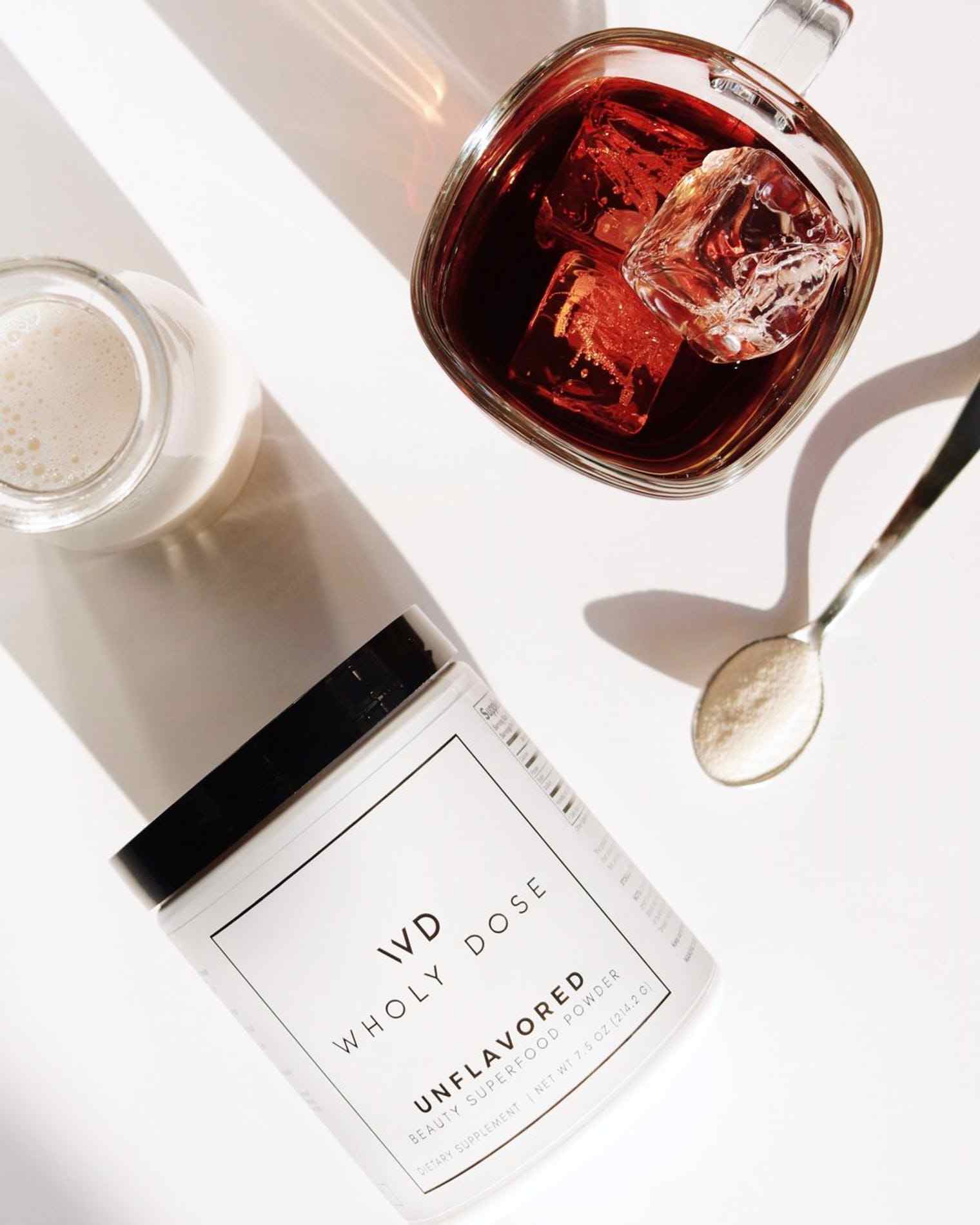 Wholy Dose

"New brand Wholy Dose has one goal: To convince you that collagen supplements can and do work. "Clinical studies have been conducted on our collagen that show it is indeed efficacious and easily absorbed by the body," Gina Holzer, the company's founder, tells The Zoe Report. "As shown in studies, when taken consistently, our collagen helps smooth fine lines, keep skin hydrated and plumped, strengthen hair and nail growth, and improve digestion, bone, muscle, and joint health in as little as four to eight weeks."
So what separates Wholy Dose's collagen from the rest? The formulation."
---
---