Modeliste Magazine | Labels We Love
---
"Beauty from the inside out: We asked the Founder of Wholy Dose, Gina Holzer to give us her recommendations for how to cultivate wellness this season and maintain an easily attainable healthy lifestyle."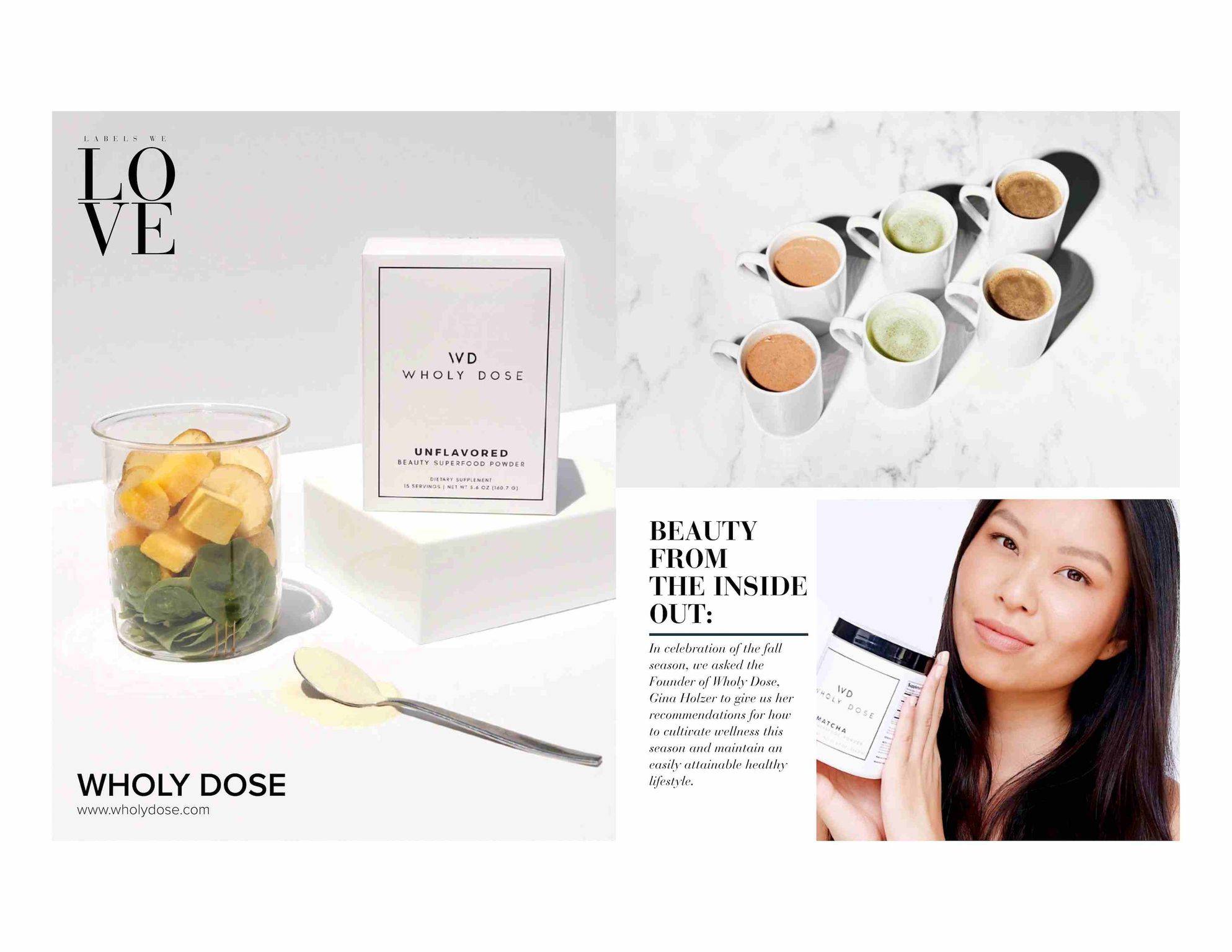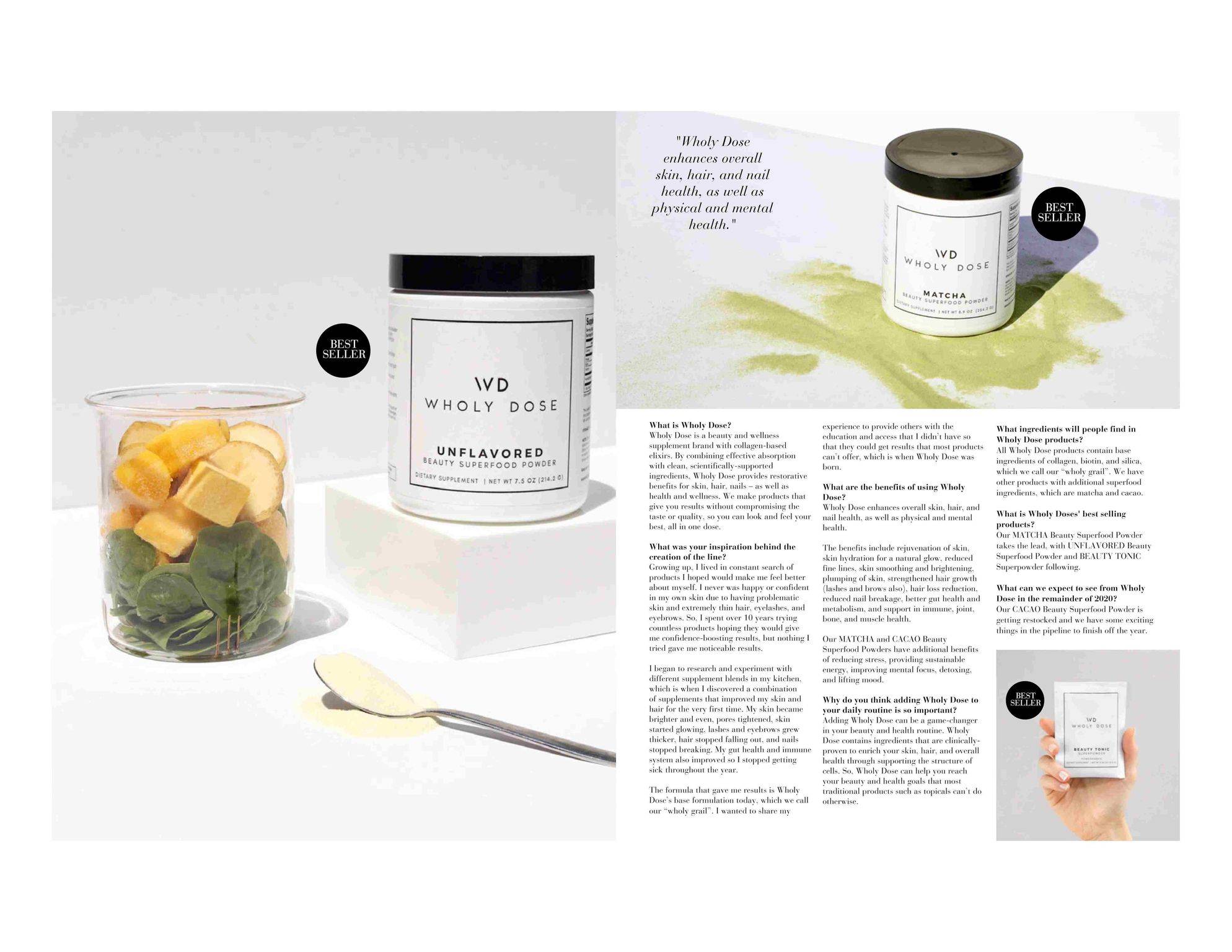 Why do you think adding Wholy Dose to your daily routine is so important?

"Adding Wholy Dose can be a game-changer in your beauty and health routine. Wholy Dose contains ingredients that are clinically-proven to enrich your skin, hair, and overall health through supporting the structure of cells. So, Wholy Dose can help you reach your beauty and health goals that most traditional products such as topicals can't do otherwise."
How is Wholy Dose different from other beauty brands today?

We use scientifically-supported ingredients that are proven for effective results and high absorption. In fact, our ingredients are shown to work better when taken together, to provide optimal results in skin, hair, nails, physical health, and mental health.
We've also had customers who switched from another collagen brand to Wholy Dose tell us that our collagen powders don't have an odd taste or odor that most collagen brands out there have – and this has to do with the quality and sourcing of our ingredients.
---
---