Meet Kelly Horton: Skincare Expert, Aesthetician, & Entrepreneur
---
The beauty industry has had quite a facelift and new trends over the last few years – including easier accessibility to skincare treatments, nonsurgical plastic surgery procedures, and beauty supplements that go beyond just biotin.

Meet Kelly Horton: skincare expert and esthetician with over 15 years of experience, business owner, and mother of two boys who has been [verbatim] in the midst of all these industry advances. Needless to say, she's doing it all and we applaud her greatly.
Kelly was first introduced to Wholy Dose right at the start of the COVID-19 pandemic, going live on Wholy Dose's social media platforms to show us how to do a facial at home. Since then, she's been a trusted voice in our community of professionals, alongside other estheticians and doctors.
Kelly owns FACES SkinGym, a facial spa located directly inside San Diego's top plastic surgery and medical spa, FACES Plus, where she works with Dr. Steven R. Cohen, an internationally recognized, board-certified plastic surgeon and author who has been selected as one of the Top Plastic Surgeons in America by US News and World Report, Castle Connolly and Best Doctors, Inc. Kelly also recently launched Gllo Beauty with her co-founder, which is an online skincare shop with her highly coveted skincare products, including Wholy Dose.
Continue reading to learn more about Kelly's journey and her favorite way to use Wholy Dose.
Why did you choose to become an esthetician?
I was always inspired by the practice of self care, something I didn't necessarily witness in my home growing up. Working as an esthetician provides me the opportunity to encourage others to invest in themselves and share my passion for teaching consistency and daily rituals of self love.
How did you start FACES SkinGym?
Dr. Cohen was a big part of my initial years of working as an esthetician, but [he] encouraged me to follow my dreams of building my own practice [which is when FACES SkinGym started].
Tell us about your work with Dr. Steven R. Cohen
We work as a team, approaching every patient who walks through our door with a comprehensive approach. The patient is always our priority wether it's managing their post procedure care or managing their long term skin goals and anti-aging.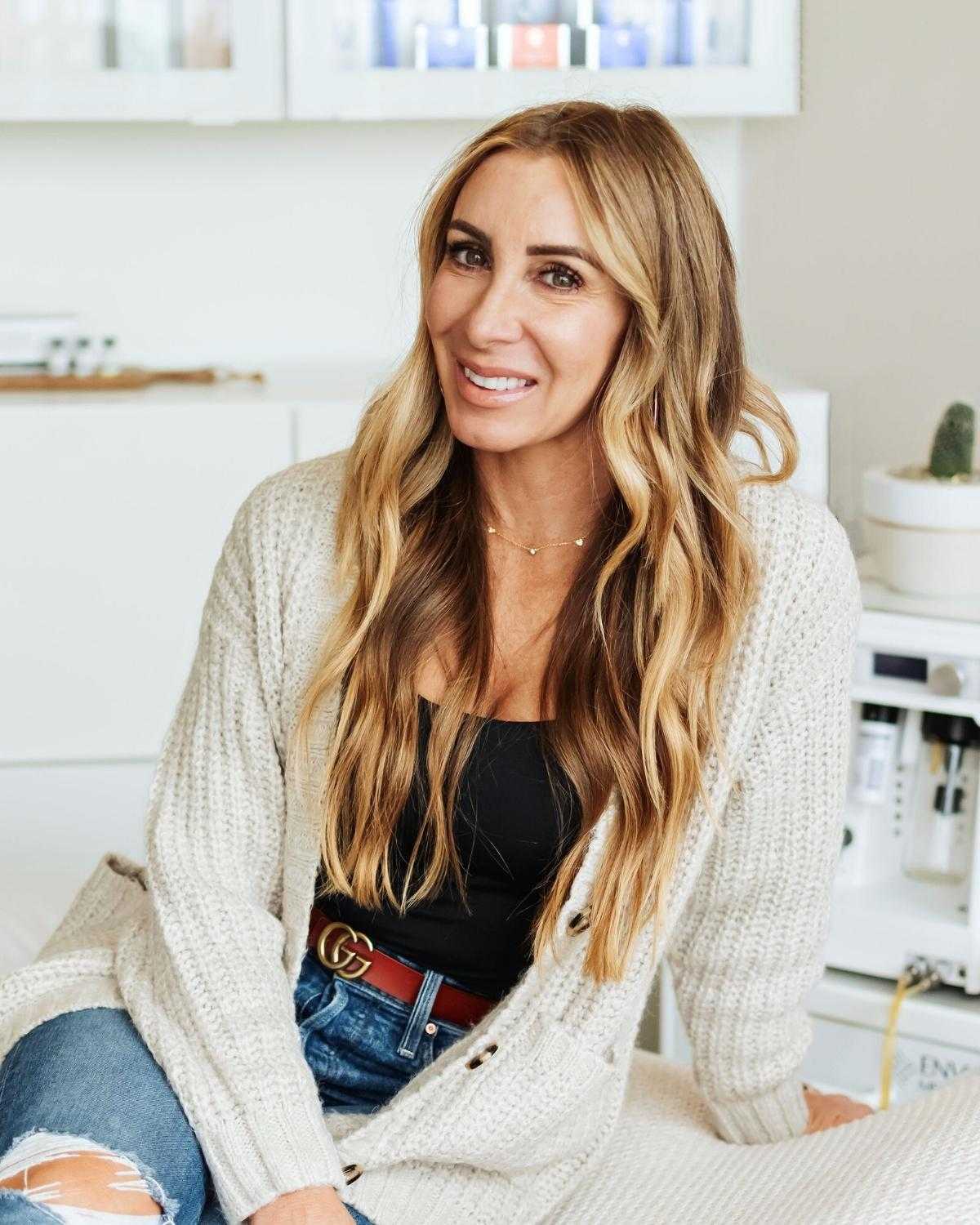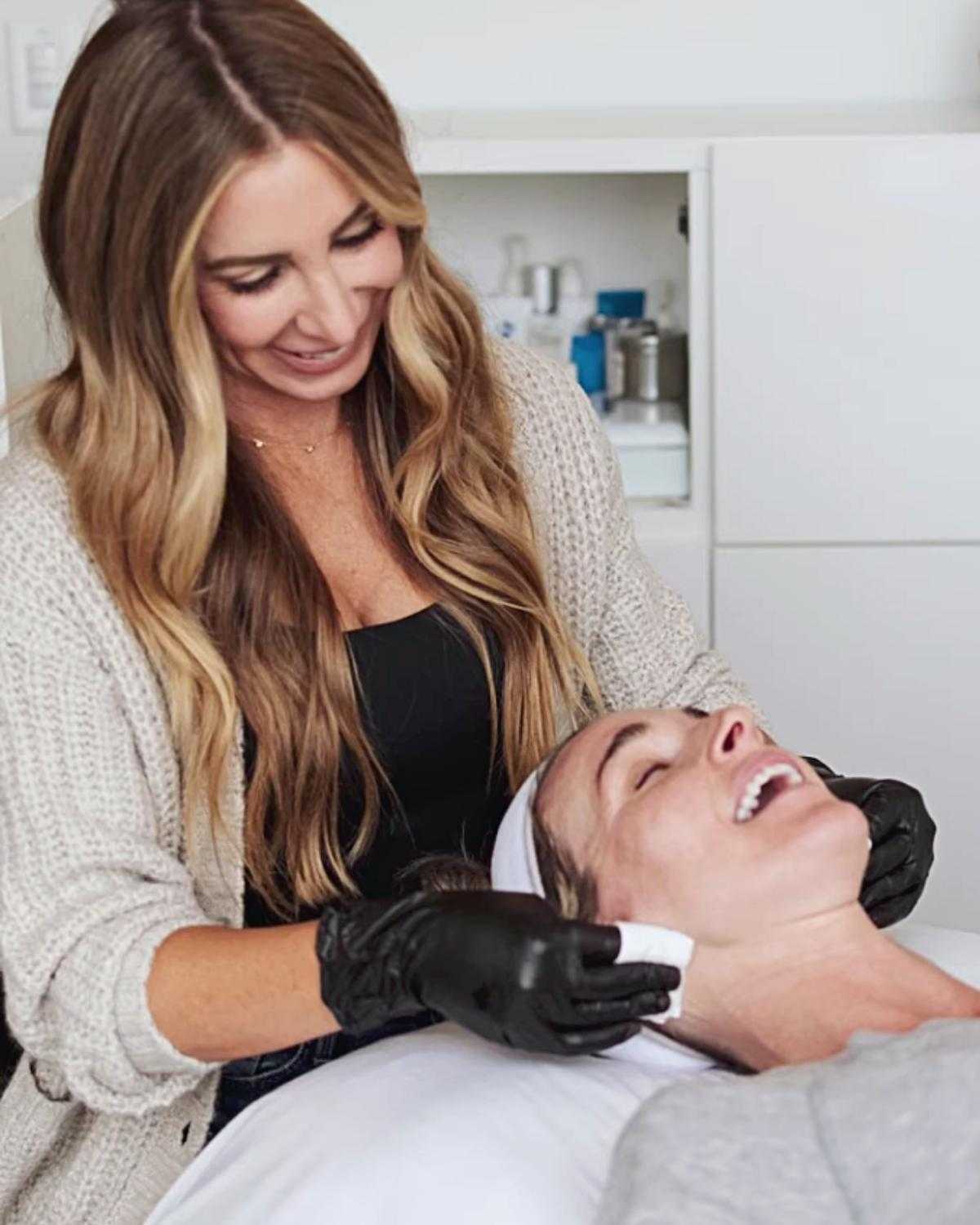 What are common skin issues clients come to you to treat?
Inflammatory skin conditions like acne and rosacea are a big part of what I see but I [also] see more and more clients wanting to proactively prevent the aging process while those going through it want to slow it down.
What products or skincare routines have you found that help with these skin concerns?
I believe a multi-faceted approach delivers optimal results: Daily skincare practices at home, supplements, combined with in-room treatments that offer opportunity to also educate on lifestyle habits that support our clients skin goals.
Tell us about Gllo Beauty! What is it and how do you select products?
Gllo Beauty is an e-commerce website that my partner Ashley Goodacre, PA-C curated after hearing stories of our patients frustrations with what we like to call "the drawer of broken promises". In a world of space-less opportunity, we found consumers more confused than ever when it came to selecting the right products to support their skin goals. Gllo Beauty products are hand selected by Ashley and I, and we personally use the products on the website in our own home routines and [daily] practices.
[And], we want to support female founded companies. Women make up 40% of US businesses, however, women-led startups received only 2.3% of total VC funding in 2020. Our goal is to change these statistics and grant female entrepreneurs in the start-up space one day. We are passionate about what women are capable of in the entrepreneurial space and look forward to empowering this through our long term mission.
Our mission with gllo is to encourage one to:
G - gllo always

L - lead positively
L - love ones-self
O - offer opportunity
When did you first introduce beauty supplements to your clients? What has the response been?
I first introduced beauty supplements to my clients 2 years ago after [first using] them in my own routine. The response has been incredible. I'm so thankful that supplements have injected themselves into our industry over the past few years. It's supported the internal approach to treating the skin from the inside out.
What results have you, your clients or co-workers seen from using Wholy Dose?
Our clients, including myself, have noticed softer skin texture, reduced fine lines and wrinkles, reduced skin inflammation, increased hair growth, and stronger nails.
Share with us your Wholy Dose ritual. What's your favorite way to use Wholy Dose?
I love to start every morning before I workout with 2 scoops of Wholy Dose in a matcha latte or espresso. It's my secret to starting my day with a little protein kick.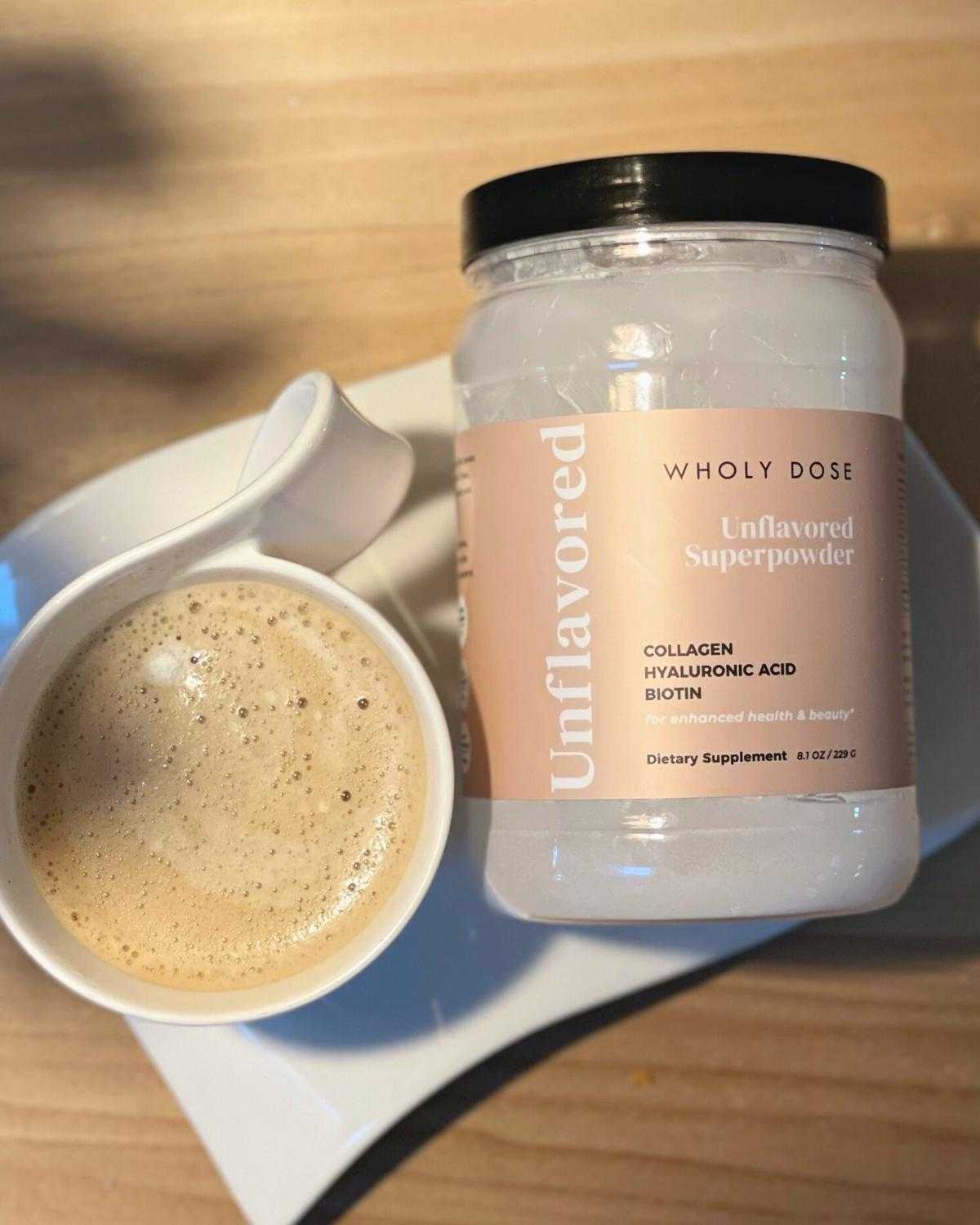 Lastly, have you noticed any new trends in the beauty industry?
At-home devices [are] trending big right now – I hope to add a few I've tried (and science-based technologies) to Gllo Beauty. [This is] another space that can over promise and under deliver results to consumers. My pro tip would be to always do your own research, look for the science behind the technology and remember that whatever the technology is, it will never replace or deliver the results of your in-office treatments. Have a realistic expectation of what these devices can do for you at home.
---
---