The 2020 Ingestible Beauty and Clean Beauty Connect Summit
---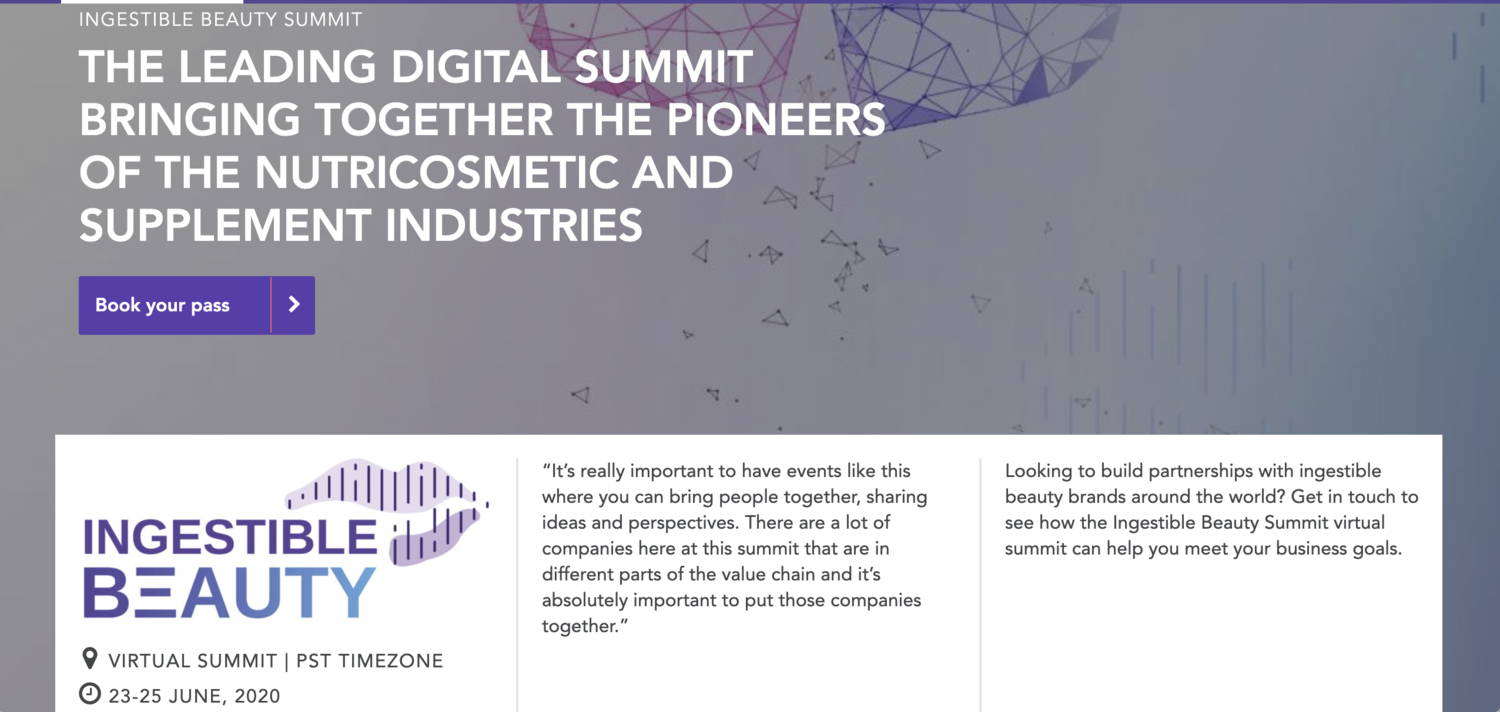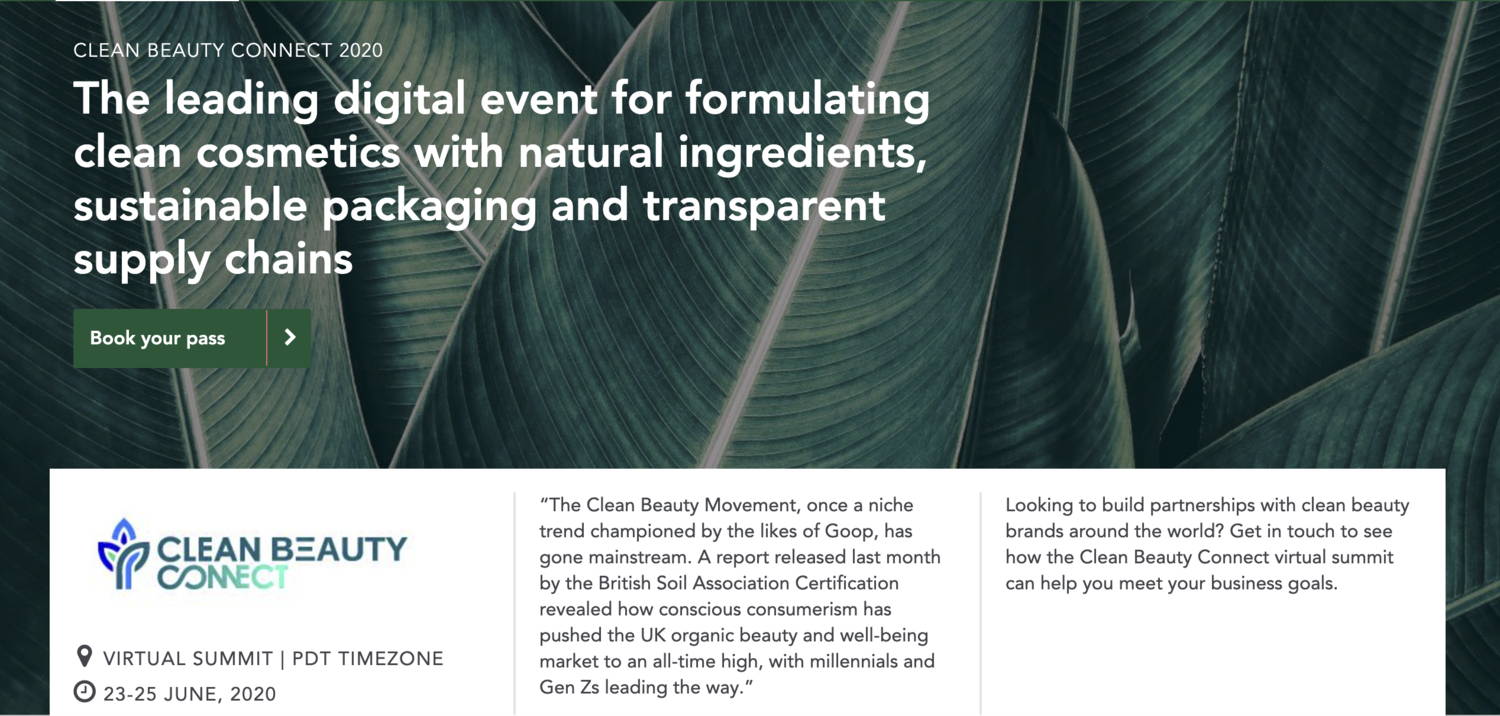 3 Day Summit Goes Virtual
The ongoing disruptions caused by COVID-19 were no match for the 2020 Ingestible Beauty Summit and Clean Beauty Connect Summit, hosted by Kisaco Research.
Though the summits took place remotely this year, with presentations and speaking engagements given online, the space still managed to provide a haven for those looking to expand their prowess in the beauty industry as a whole. Had the Ingestible Beauty Summit occurred in-person, it would have taken place in Los Angeles, California, attracting some of the biggest names in beauty, wellness, and commerce from across the globe.
Even amidst the unprecedented circumstances, both the Ingestible Beauty Summit and Clean Beauty Connect Summit cultivated a virtual environment in which the pioneers in the space and those wanting to join the space – retailers, independent beauty brands, and multinational companies – could learn and thrive.

Wholy Dose Founder, Gina Holzer, a Guest Speaker at the Summit
Our founder, Gina Holzer, was on the forefront of the Ingestible Beauty Summit speaker panel, discussing the different formats ingestible beauty (beauty supplement) products can be consumed for optimal results.
Gina is armed with over a decade of experimenting with numerous products from topicals to supplements, in which she began concocting her own supplement blends to see what works, what does not work, and why. In consumer culture where ingestible beauty is a relatively new phenomena, it is integral to know where your nutricosmetics are coming from, what is the sourcing of the ingredients, and if the ingestibles are tested for purity and no toxins such as heavy metals.
Alongside our founder, Gina Holzer, on the speaker panel included some of the biggest beauty brands in the ingestible beauty and clean beauty industry, including The Honest Company, Beautycounter, Burt's Bees, HUM Nutrition, Youth to the People, LUSH, Ritual, The Nue Co, The Detox Market, Juice Beauty, Procter and Gamble (P&G), and many more. Event attendees included representatives from Target, Estée Lauder, Sephora, Johnson & Johnson, Bare Minerals, Walgreens Boots Alliance, and more.
The two summits successfully gathered the foremost clean and ingestible beauty brands on the market to create a well-rounded scape in which the varied voices of the intersection of these industries may commingle and create for the betterment of individual brands, a process in which Wholy Dose is honored to take part.
---
---