The 2021 Healthspan Show By LXS
---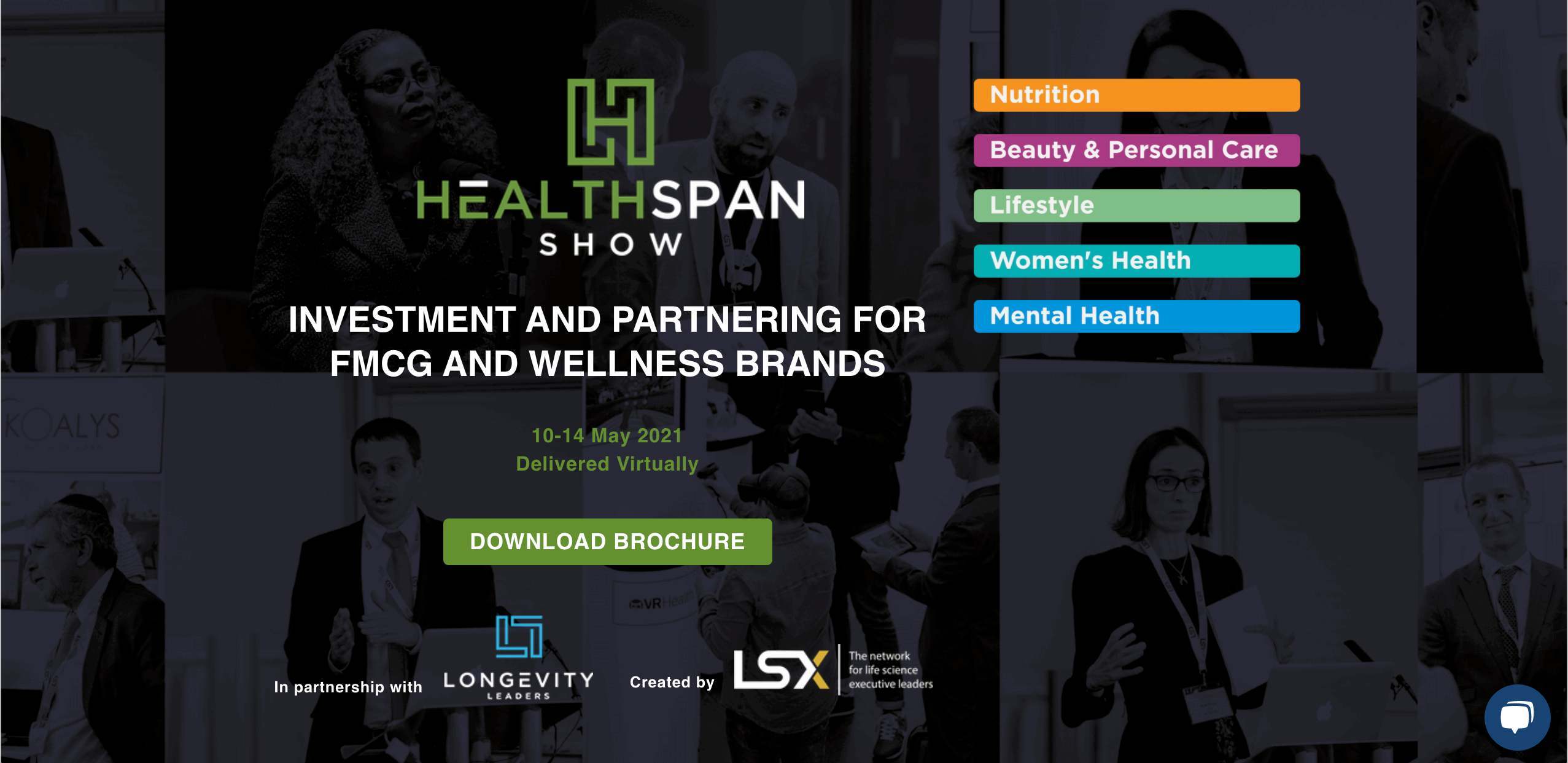 "The COVID-19 pandemic has reinforced the importance of maintaining our health throughout our lives. Now, more than ever, the risk of chronic disease or unhealthy lifestyle is having a direct impact on individual longevity.
As we look to a future beyond the pandemic it is imperative that we explore how to harness wellness and wellbeing to live longer, healthier lives. Businesses, healthcare systems and consumers all have a role to play in a global transformation to better health.
The Healthspan Show will bring them together, promoting innovative platforms, stimulating investment and uptake, sharing latest research and driving workplace engagement. We hope you'll join us."

Why Consumers Are Wild About Ingestible Beauty and How to Seize the Market Opportunity for Anti-Ageing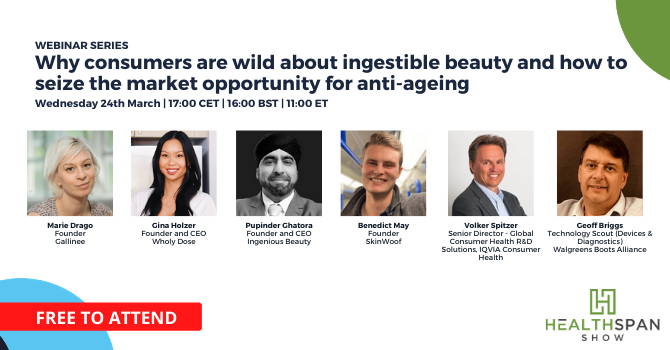 In addition to the live, interactive sessions running throughout the conference, all attendees at the Healthspan Show have access to hours of free on-demand content. These sessions offer deeper dives into specific topic areas across the five pillars.

Wholy Dose Founder, Gina Holzer, Attends the Healthspan Show As a Guest Speaker, Alongside Other Industry Experts
Our Founder, Gina Holzer, will be guest speaking at the Healthspan Show on the topic of ingestible beauty (beauty from within). She'll be discussing trends and insights about the ingestible beauty industry, alongside other industry experts who also share their insight, experience, and knowledge.
"The lines between beauty and supplementation are blurring with the rise of ingestible beauty and offers a huge market opportunity for anti-ageing skincare products. This session explores consumer trends in ingestible beauty and how to seize the market opportunity as longevity supplements become mainstream."
TOPICS BEING DISCUSSED
– Tracking the convergence of supplements and beauty, and how the field has evolved following the pandemic
– How brands should navigate clinical and regulatory requirements for ingestible beauty
– A look at the anti-ageing market in light of ingestible beauty including the rise of longevity supplements, ethical claims and new technology
GUEST SPEAKERS
Marie Drago, Founder, Gallinee
Gina Holzer, Founder and CEO, Wholy Dose
Pupinder Ghatora, Founder and CEO, Ingenious Beauty
Benedict May, Founder, SkinWoof
Moderator: Geoff Briggs, Technology Scout (Devices & Diagnostics), Walgreens Boots Alliance

Leading Industry Speakers & Attendees
Other speakers of the 2021 Healthspan Show include L'OREAL, Allergan, Johnson & Johnson, IBM, Cult Beauty, PepsiCo, lululemon, Allianz Partners, Unilever, Barclays Ventures, and The Kraft Heinz Company to name a few.
The show will take place virtually May 10-14, 2021 with interactive sessions, live discussions, on demand webinars, and 1-on-1 meeting opportunities. Attendees include major companies, startups, investors, suppliers, industry researchers, and government and policy makers.
---
---