Grow Your Eyebrows With These 7 Easy Steps
---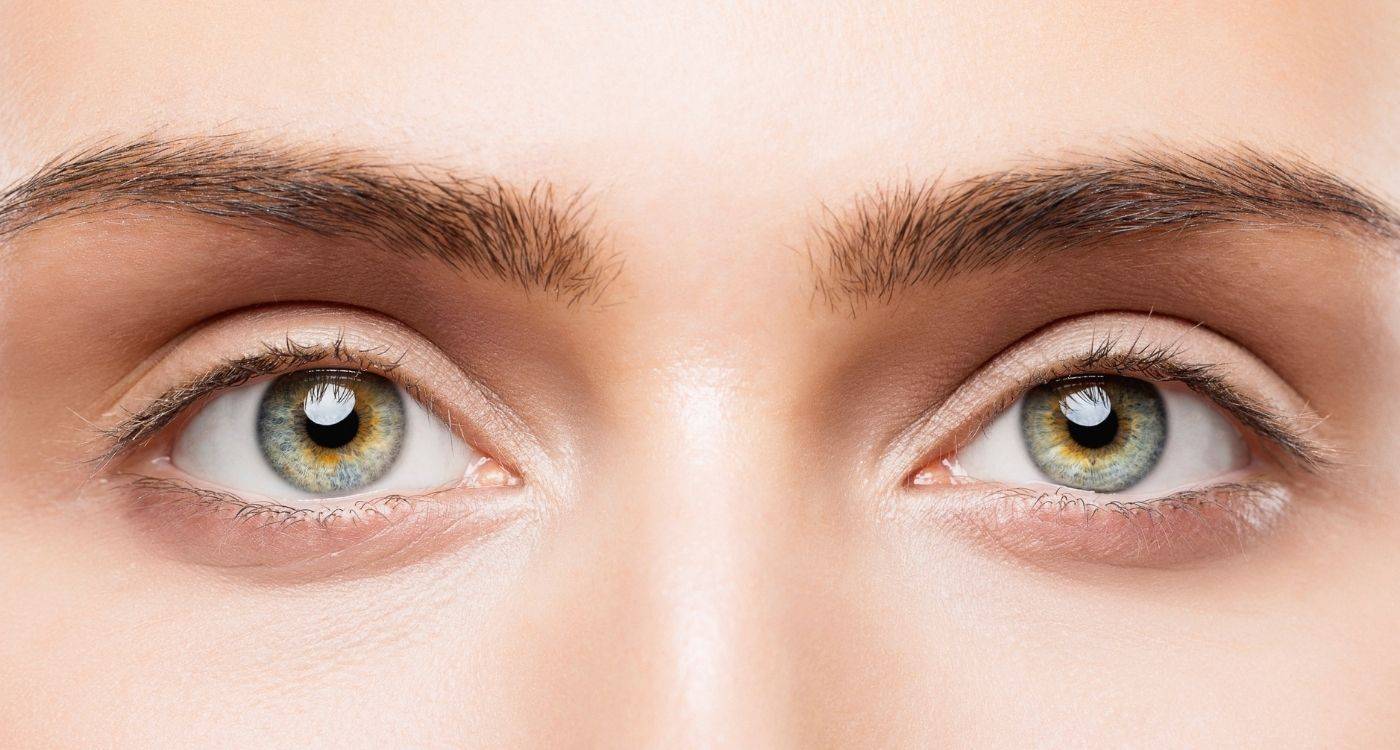 Have you always wanted fuller, thicker eyebrows but never knew how to get them? Or, maybe you've been wanting to rock the no makeup look but aren't quite happy with the appearance of your brows.

Whether you were born with thin eyebrows, or went through a stage of over-tweezing, here's a step by step guide on how to accomplish the fuller, thicker brows you've been wanting – here's to focusing your energy on growing your brows, not filling them in every day.
Before getting started, here are a few important notes to keep in mind:
– You will not grow thicker, fuller brows overnight
– The shape and thickness of your brows will be left up to your genetics (don't expect bushy eyebrows if you genetically don't have them!)
– Continue the practices below daily, for 8-12 weeks to start seeing results
– These results will help you achieve fuller eyebrows, naturally, without filling them in


1. Eyebrow Growth Starts From the Inside Out
While this is the simplest step, it often is overlooked. The best way to speed up brow fullness and hair growth is by taking a supplement that supports healthy, growing hair – one that contains collagen, biotin, and/or silica (also known as horsetail or equisetum arvense).

Collagen is a natural antioxidant that stimulates cell regeneration. It contains amino acid proteins that nourish your cells, improve the health of your scalp, and helps hair grow healthier.

Biotin is B vitamin that's beneficial in cell proliferation – meaning that it increases the number of cells, which in turn, increases your hair growth. Biotin also supports keratin, which is what your hair (and nails) are primarily made up of.

Horsetail has been used for its hair growth benefits for centuries since it helps induce shine, improve hair health, and strengthen hair strands.
When you take a supplement that contains 2 or all 3 of these ingredients, your hair growth and eyebrow growth is more likely to thrive due to the ingredients working together for optimal results. Look for a supplement that contains these ingredients like Wholy Dose hair growth supplements which contains clinically-proven collagen, biotin and horsetail.



2. During Your Skincare Routine, Avoid Your Eyebrows
While you may be used to rubbing your skincare products all over your entire face, be sure to avoid key areas such as your eyebrows and eyelashes. In some cases, your moisturizers, serums, skincare creams, or even tinted moisturizers and foundations can include ingredients that inhibit hair growth, or even cause your eyebrow hairs to fall out.
3. Start Using An Eyebrow Growth Serum Accelerator
Like eye brow growing supplements, these products have also been shown to work and when you pair them with beauty supplements while applying this topically on the outside, your eyebrows will be sure to reveal the results you're looking for.
Apply a growth serum, such as Anastasia Brow Enhancing Serum Advanced ($38) or RapidLash Eyelash and Eyebrow Renewal Serum ($50), to cleansed brows morning and night, making sure to apply it to the sparse areas. Also note that not all lash serums are meant for your eyebrows, so be sure to double check the product before applying.
4. Stop Tweezing For At Least 6-8 Weeks
Say goodbye to your tweezers, and be sure to stick to it even when hitting week five and six.

A pro tip: When you tweeze your eyebrow hairs, even those that are widely out of reach, you disrupt the growth cycle of your brows. In order to achieve maximum eyebrow growth and fullness, be sure to keep all your hairs on the same growth cycle.
When first growing your brows, let them grow from at least eight weeks before tweezing for the first time. Some of your hairs you might want to tweeze at first might even become a part of your new eyebrow line.
GROW THICKER, FULLER EYEBROWS NATURALLY
EYEBROW HAIR GROWTH VITAMINS
5. Stop Eyebrow Waxing and Threading
A definite step to apply when trying to grow your eyebrows out. This step should be avoided at all costs, and only considered with great caution at a minimum of 12 weeks of growing out your brows. For those of you who are looking to clean up your brow line, try tweezing before scheduling a wax or threading appointment.
6. Make Brows Look Fuller With Hair Dye
This tip will especially be effective for those who light to medium colored eyebrows. With this step, the small eyebrow hairs that you didn't know were there will be highlighted – increasing the overall fullness and appearance of your brows.
The most difficult part about dying your eyebrows from home will be choosing the shade, so be sure to choose a color that is just slightly darker and ashier than your natural shade – and to be safe, avoid going too dark on the gift round. Follow the directions in your at home dye kit, and leave the dye in for less time than instructed, being sure not to go too dark.

Keep in mind that dyes are not permanent so you may need to color them every few weeks to months.
7. Be Gentle To Your Brows
Just like your regular hair, you want to be gentle to your eyebrows too. If you are using a pencil or other tools to fill your brows, be careful while applying and do not use an overly sharp tool. This can accidentally rip your brow and damage the follicles. Other options that are more gentle include brow powders, too.
Apply these steps daily for 2 - 3 months for best results, and the thicker, and fuller brows you've been waiting for – and document your progress to see just how much your eyebrows have grown!
---
---