Collagen Pancakes Recipe & An Interview With Victoria Galindo Holt
---
Staying healthy and active is important for finding balance in your life, especially during these times. How do you take care of yourself during a pandemic? What are ways to live a healthy lifestyle? What are workout exercises to do at home?
We caught up with Victoria Galindo Holt, who lives in Houston, TX and has been an avid Wholy Dose user since we've launched. Her life was always on-the-go before COVID-19, but the pandemic has given her the opportunity to make more time for her family, friends, and self-care.
When she isn't working as a retail buyer, she is busy writing for her blog Glitzy & Glossy, where she covers wellness, style, fitness, and healthy eating. She has tried many beauty and collagen supplements, and says Wholy Dose is "easily her favorite collagen protein powder."
Read more about her wellness journey and beauty tips below, and be sure to get her healthy collagen pancakes recipe that keeps her going and glowing.
Meet Victoria Galindo Holt
Tell us a little bit about yourself! Where are you from? what do you do? what does your typical week look like?
Hi! I am Victoria (So nice to meet you all) I am originally from the Corpus Christi area in South Texas and currently living in Houston, TX. I spent my first 4 years after college living and working in New York City where I began a career in retail buying/fashion. I loved the city so much and luckily I was able to continue that career in my home state a few years later. Forever thankful for that experience and I am so happy to be closer to family, friends, and my now husband. At the moment I would say that my typical week is very different from my normal crazed life. Before quarantine, life was very much on the go between work, traveling, and wedding planning/commitments...it was getting a little crazy!
I will say that I am thankful to have incorporated more rest, balance, and time with loved ones during these quieter times. In terms of hobbies and loves I am a fan of all things coffee, style/fashion (my blog is glitzyandglossy.com), barre+pilates, beauty/wellness, and cooking up new recipes and cocktail sips with my husband.
In terms of beauty and wellness, what does living a healthy lifestyle mean to you?
Incorporating a healthy lifestyle is so important and to me - it has to be balanced. I know everyone seems to say that, but it is SO true! The whole balance thing took me a while to get the hang of but I feel that doing what makes me happy and feels good is what life is all about...so balancing the good eats and good sweats is the way to go for me.
Back in 2015 in NYC is where my love for health, fitness, wellness began. A few friends and I started a workout program to stay accountable and stuck with it - then it evolved into setting an hour of my mornings to just move and sweat it out. At the moment I love my streamed pilates, barre, and sculpt toning classes. That feeling of accomplishing something (even if it is just a walk) before tackling anything else in my day is the best!
What is your self-care routine? What are practices you do to maintain your overall beauty and wellness routine?
In terms of self-care and beauty it totally comes from within. Cheesy I know but I feel most beautiful when the insides are happy haha. So overall I try to get in all my lemon water sips (hydration YES), morning workouts, vitamins, and daily skincare favs.
I have a set of vitamins/supplements I like to take and the last few years I have incorporated collagen into my daily routine (hello Wholy Dose friends).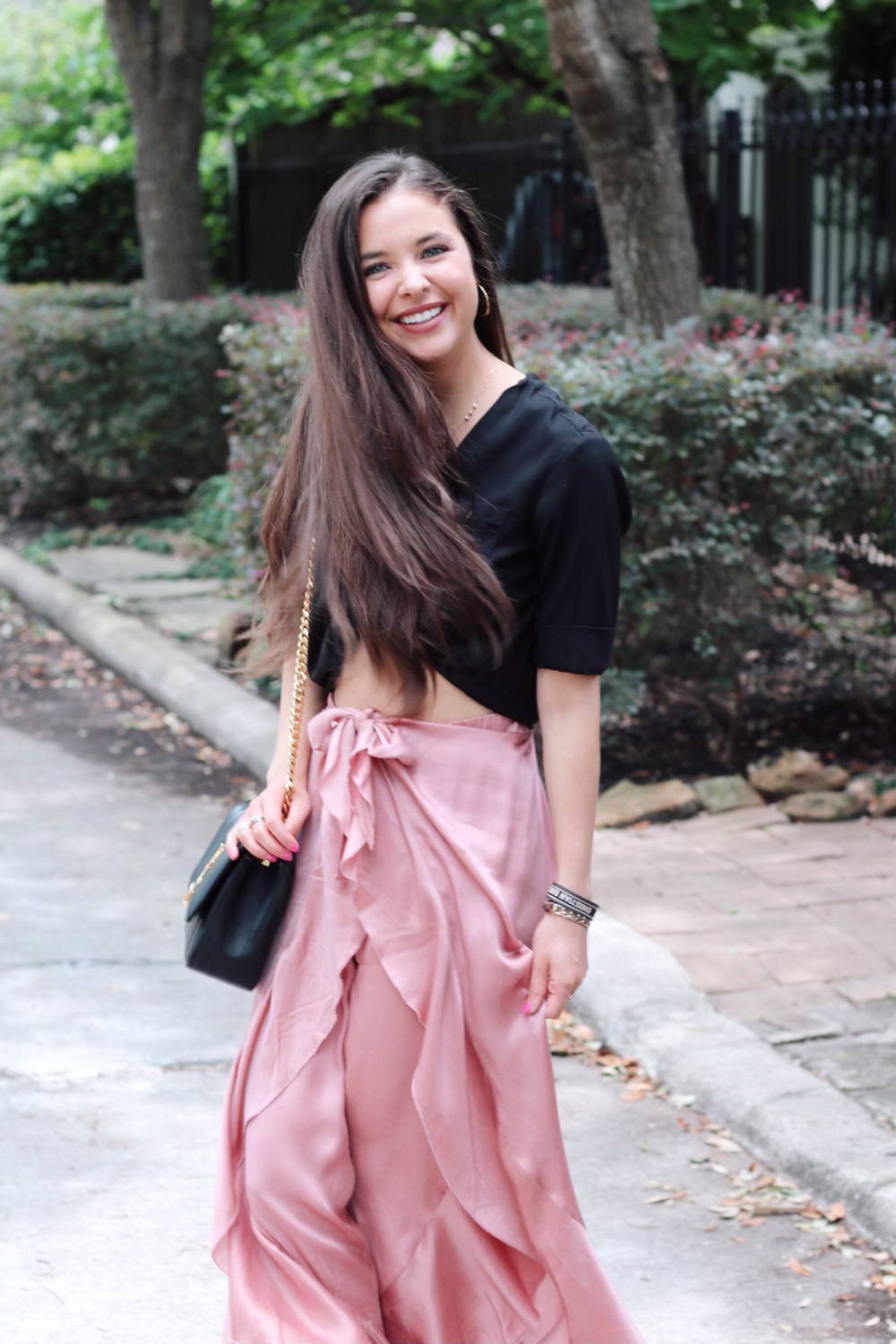 A few years ago I would try to add protein powders to my day and my stomach was NOT happy with almost all whey/even plant based proteins...when I found out about collagen it was a total game changer. I have seen amazing results in my hair/skin especially and I feel it has helped with muscle recovery as well. It is easy to add to my morning coffee and I like the added protein boost as well.
My Skincare routine has evolved throughout my 20s but adding in gua sha/jade rolling, Vitamin C, and AHA serums has helped the brightening glow up process.
Victoria's Healthy Collagen Pancake Recipe
Ingredients
– 2 scoops, Wholy Dose Unflavored Superpowder
– 2/3 cup, pancake mix (Victoria used a paleo pancake mix)
– 1/2 cup, almond milk (or milk of choice)
– 1, egg
– 1/2, banana (for sweetness)
– Dash of cinnamon
– Toppings of choice, like maple syrup and fruit
Directions
1. Mix all ingredients together
2. Spray a pan with cooking oil, add the batter
3. Cook and flip
4. Top with your favorite toppings
5. Enjoy!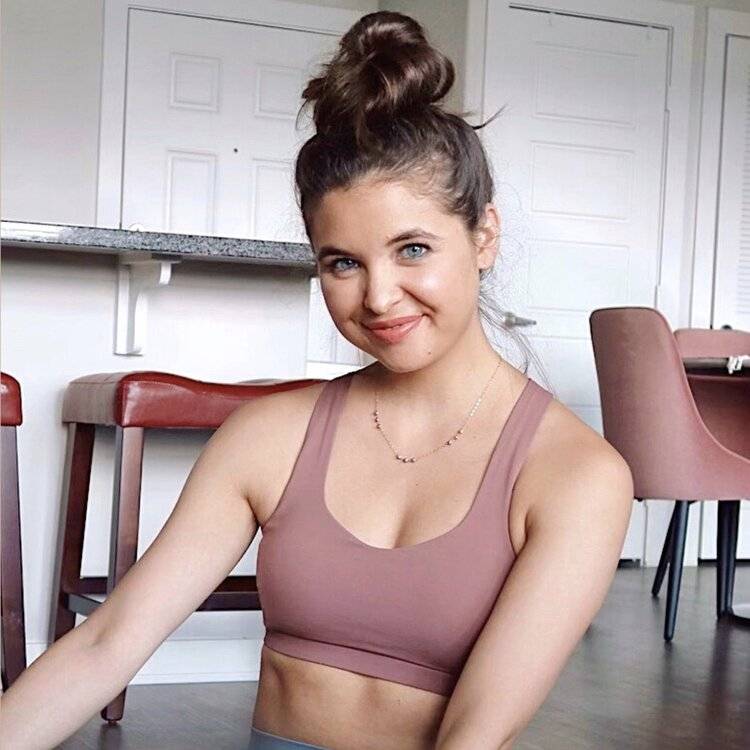 Where you can find Victoria Galindo Holt
Give Victoria a follow on Instagram @victoriagholt and follow along on her blog at glitzyandglossy.com.

---
---