Apple Cinnamon Protein Oatmeal Recipe
---
While we find ourselves more at home during these times, the good news is you now have time to make a healthy breakfast. We love breakfast not only because it's the most important meal of the day, but because it sets out your entire day and is fuel for your body and brain.
We're stepping into the kitchen this morning with our Marketing & Partnerships Coordinator, Libby, for this must-try Apple Cinnamon Oatmeal Recipe. This easy, healthy recipe makes a delicious, filling breakfast (or snack or lunch) that's full of collagen, protein, and nutrients – And, it takes less than 5 minutes to make!⠀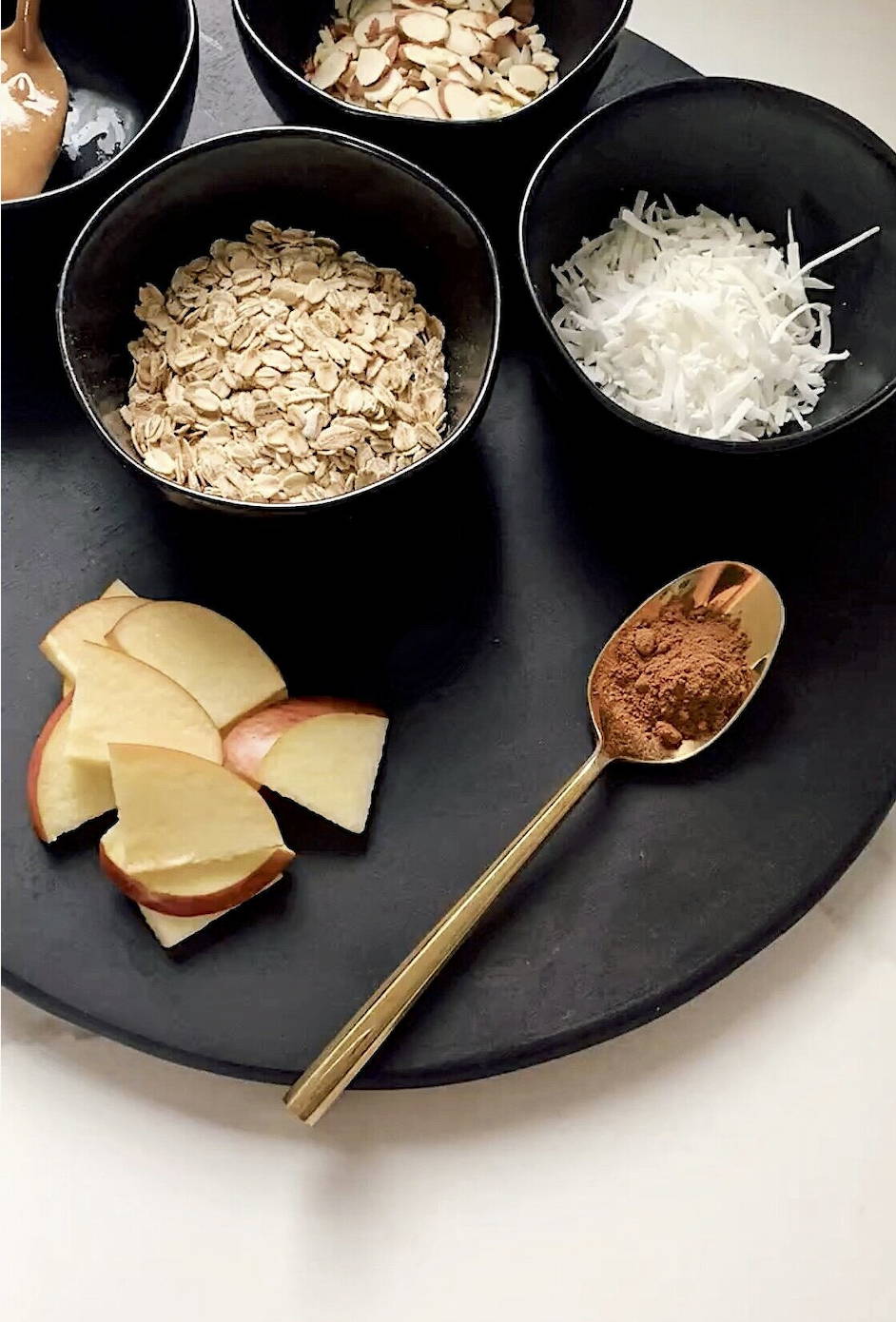 Ingredients
– 1 scoop or packet, Wholy Dose UNFLAVORED Beauty Superfood Powder
– Plain oatmeal⠀
– Almond butter (or a nut butter you prefer)⠀
– Fresh apple pieces (or your fruit of choice)⠀
– Honey or maple syrup

– Cinnamon

– Almond slices

– Dried coconut shreds

* Other pantry staples like nut mixes or dried fruits work too ⠀
⠀
Directions
1. Add the oatmeal to a bowl, pour hot water and mix
2. Microwave for 1-2 minutes or cover bowl and set aside for 2 minutes
3. Once the oatmeal is soft, add Wholy Dose UNFLAVORED powder and stir well until the powder is dissolved
4. Add the almond butter, stir well
5. Top off the oatmeal with apples, coconut shreds, and almond slices
6. Finish by drizzling on cinnamon and honey
7. Enjoy!
---
Shop Wholy Dose Collagen Supplement Powders
---