Collagen Cacao Chia Pudding
---
This is the ultimate guilt-free dessert you've been looking for. It's deliciously chocolatey and full of antioxidants. Made with CACAO Beauty Superfood Powder, it'll give you an anti-aging, health, and mood boost.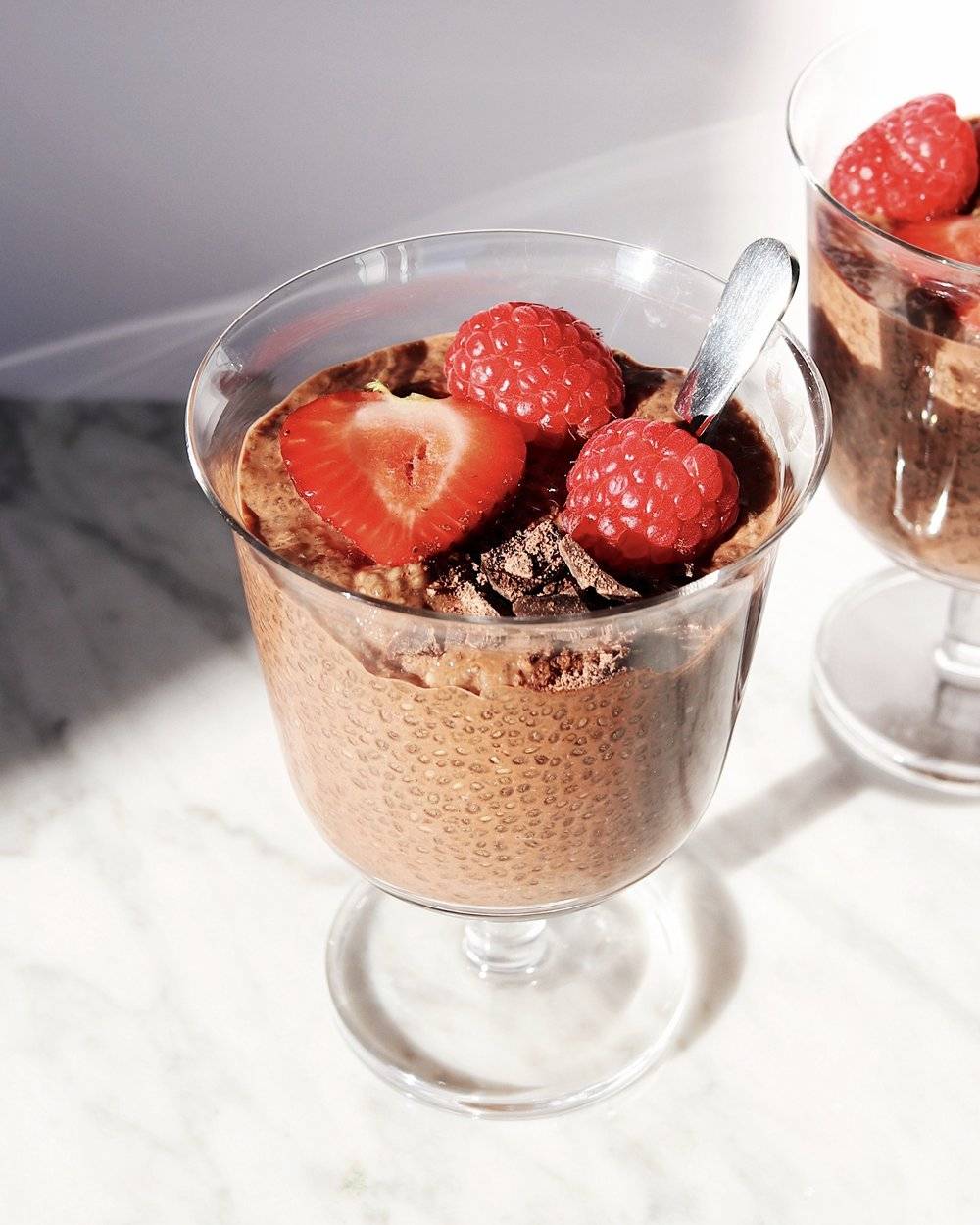 Ingredients
– 1 scoop, Wholy Dose CACAO Beauty Superfood Powder
– 2 tbsp, chia seeds
– 1 tbsp, honey or agave (optional)
– 1.5 cup, almond milk (or milk of choice)
– Dark chocolate and fresh berries (or toppings of choice)
Directions
1. Soak chia seeds in a bowl of water for 15-30 minutes
2. Mix CACAO Beauty Superfood Powder with milk, until completely dissolved (you can use a large bowl or jug)
3. Stir in chia seeds and honey, split into 2 jars
4. Place lid on jars, stir
5. Refrigerate overnight or for 3-8 hours
6. Before eating, give it a quick stir and add more milk if needed
7. Top with fresh strawberries, raspberries, and chocolate shreds (or your toppings of choice).
---
---