Collagen Before and After Pictures – Skin Wrinkle Results
---
Collagen before and after pictures show the incredible results and benefits from taking collagen supplements.
Have you ever seen before and after pictures in skin treatment and wrinkle reduction treatment ads? Have you looked at before and after photos of botox treatments, perhaps from your local medical spa, and wondered what's going on?
Take a look at before and after pictures below of real users taking collagen peptide supplements, and spot the differences in skin tightening, saggy skin, wrinkles, fine lines, and overall skin hydration – as well as major skin anti aging benefits from taking collagen supplements!
All before and after pictures below show Wholy Dose customers after taking collagen peptide supplement powders for at least 4-8 weeks (1-2 months). As you can see, positive skin changes show up in less than 30 days of using Wholy Dose's collagen supplements and become better over time.
Collagen Benefits Differ for Everyone
Remember that everybody has different skin, so results may vary for different people. Collagen benefits may also vary based on your skin's collagen levels and needs.
For example, someone who is in their 40s or 50s has less collagen than someone in their 30s. Hence, the person in their 40s or 50s may see a bigger change or improvement in their wrinkles because their body has lost more collagen, which has led to aging, dry, and wrinkly skin.
Collagen Before and After Pictures Skin Wrinkle Results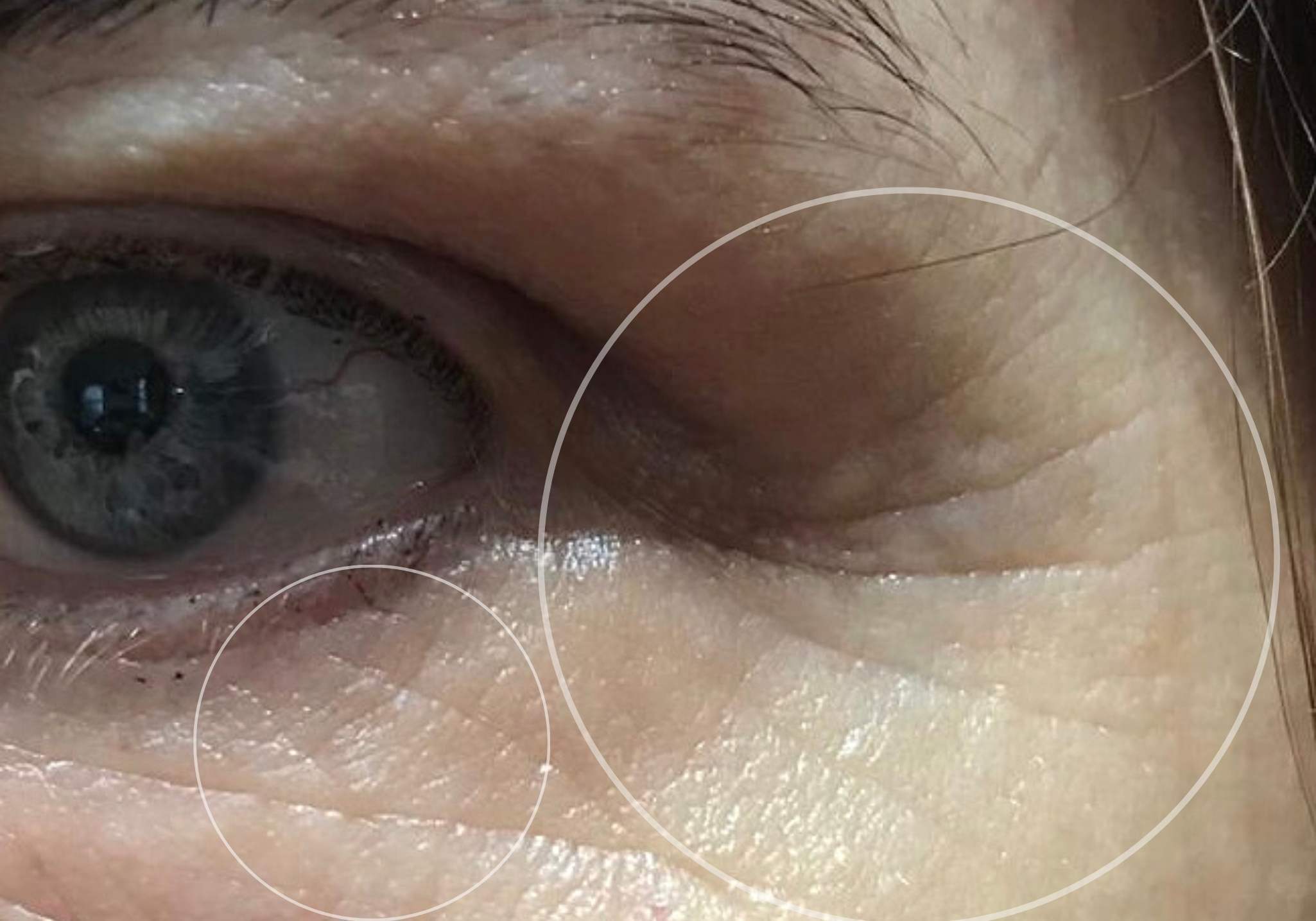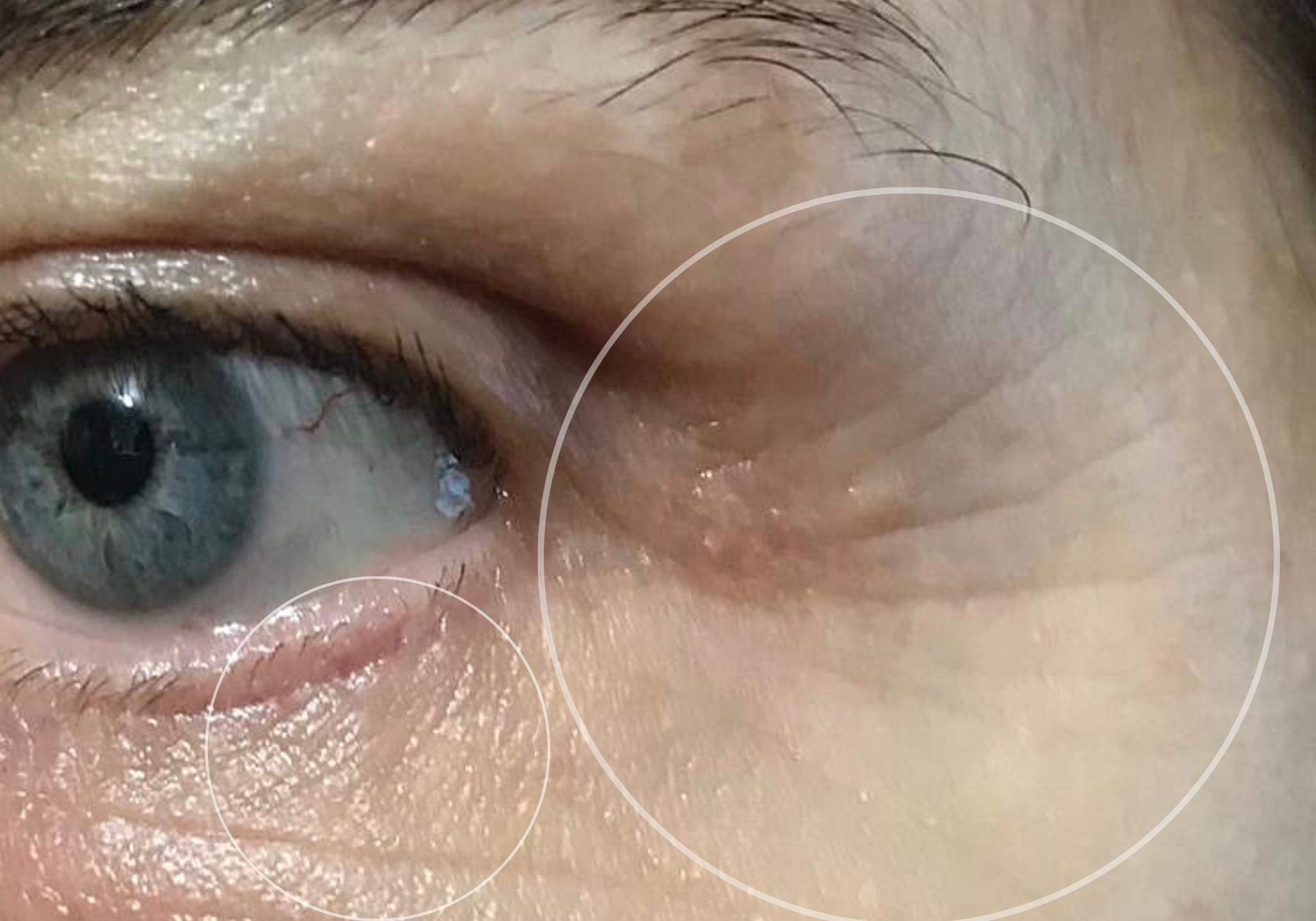 The picture above shows impressive wrinkle reduction changes in many areas. At the end of the second month, taking collagen supplements helped the wrinkles around and under the eyes (also known as crow's feet) become smoother and less noticeable.

This woman's eye wrinkles reduced naturally over the 2 month period from drinking Wholy Dose Unflavored Collagen Powder, resulting in less eye wrinkles and fine lines. With continued collagen supplementation, the wrinkles would become even less visible and more smooth.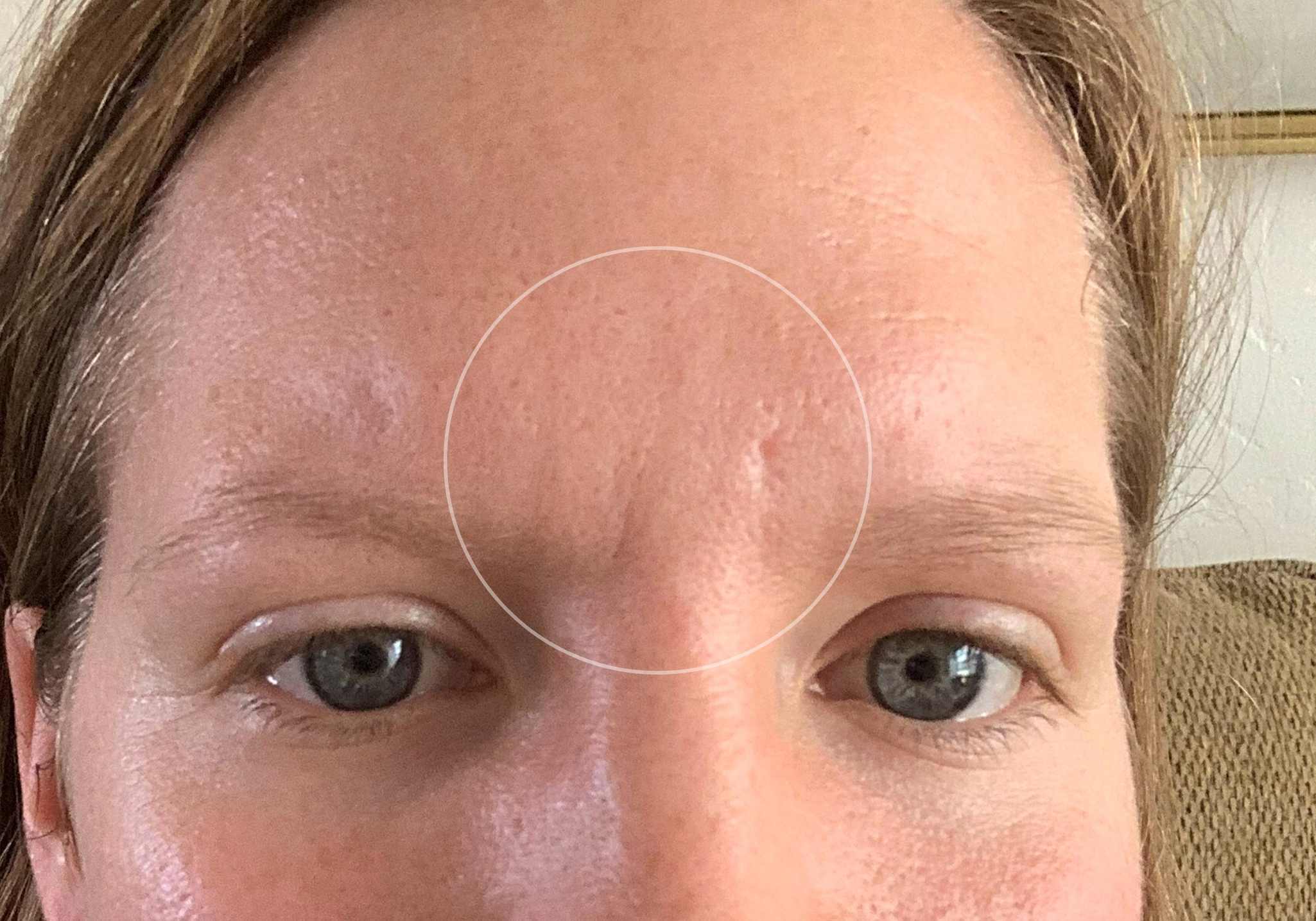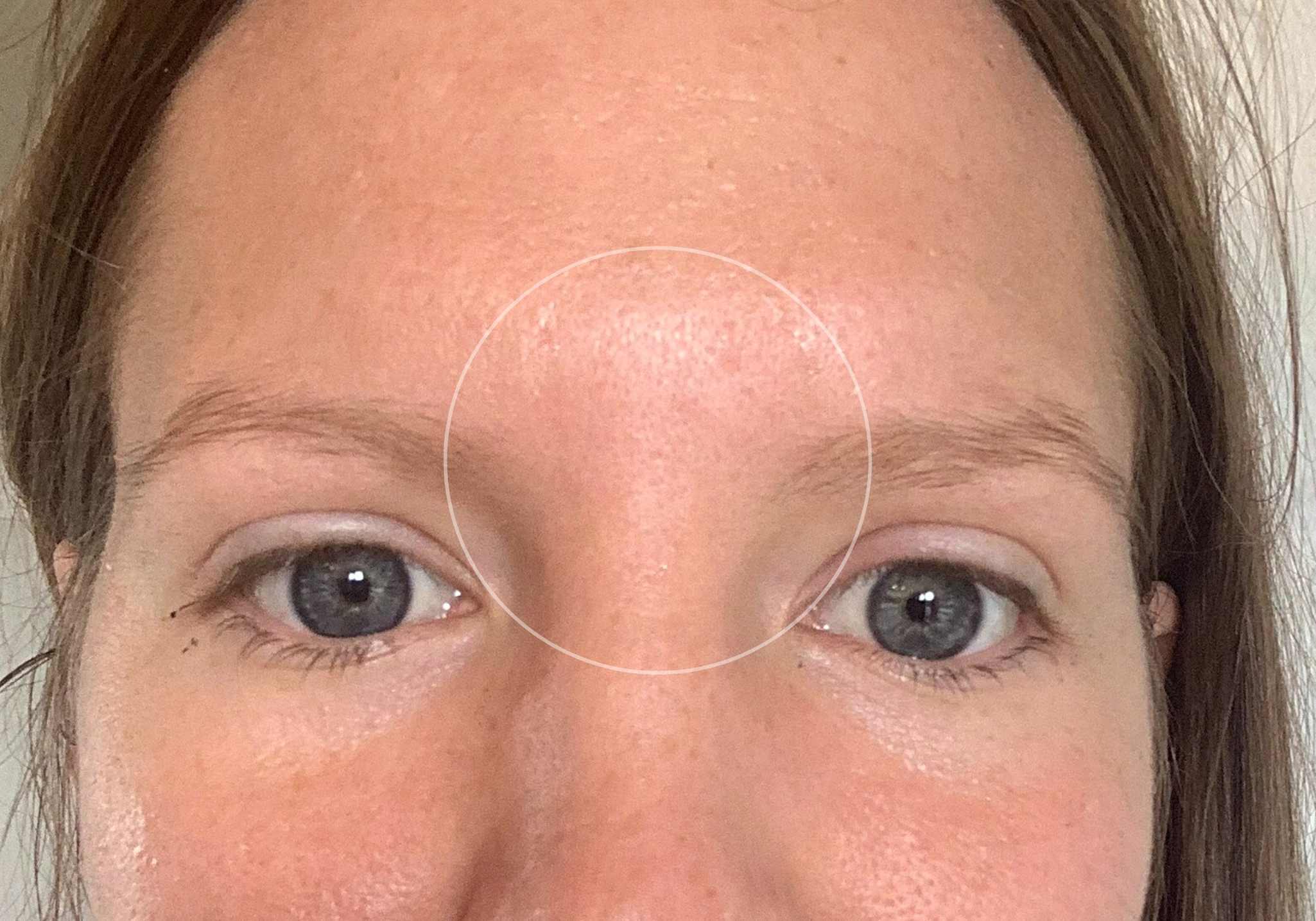 For her, using collagen supplements resulted in significantly improved skin texture, tighter plumper skin, and she was able to achieve a healthy glow from increased skin hydration.

The wrinkles between her eyebrows, on her forehead, went away and disappeared completely – talk about an easy natural way to get rid of forehead wrinkles without botox! This area is called the "glabella", which is the skin on your forehead, between your eyebrows and above your nose.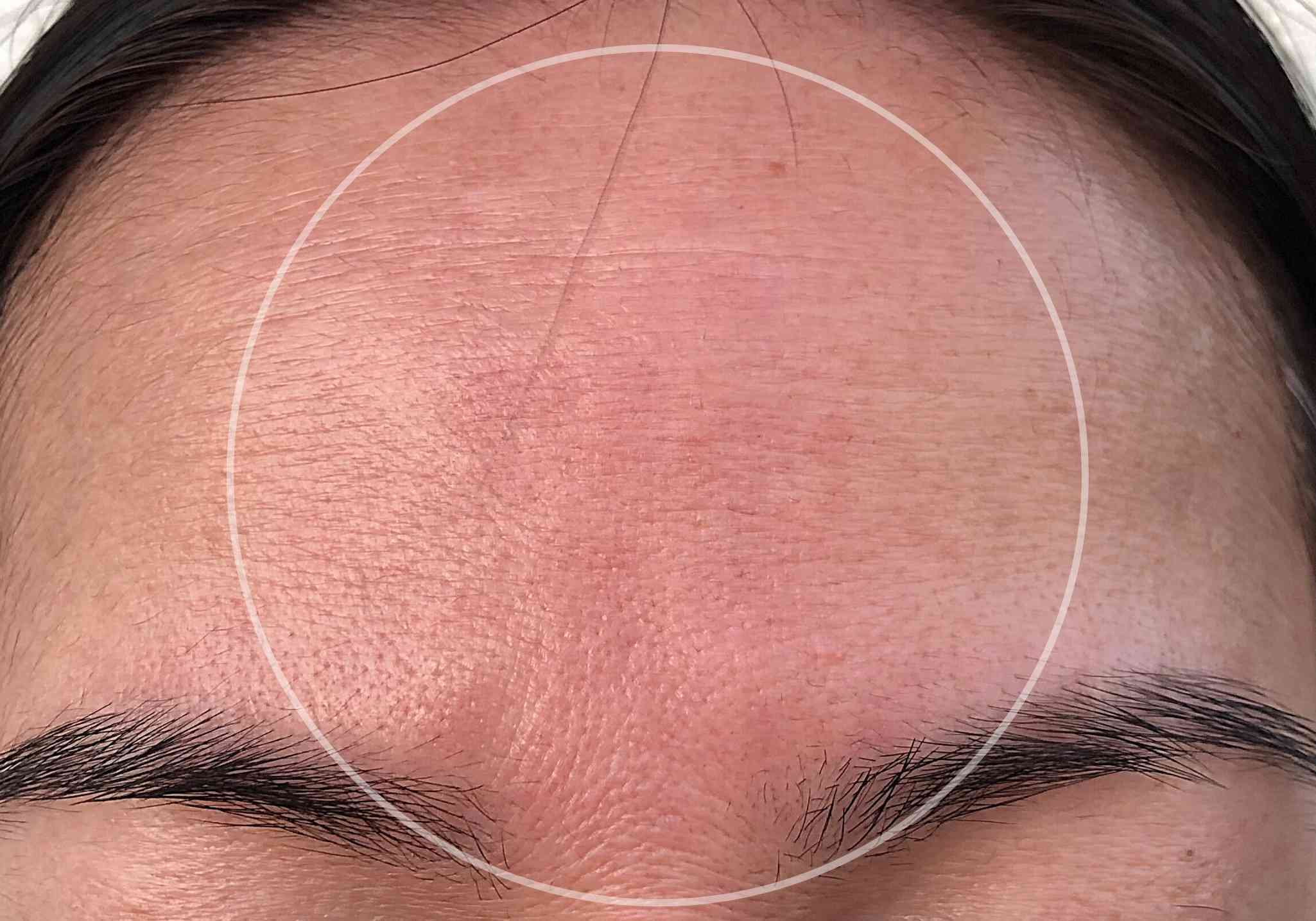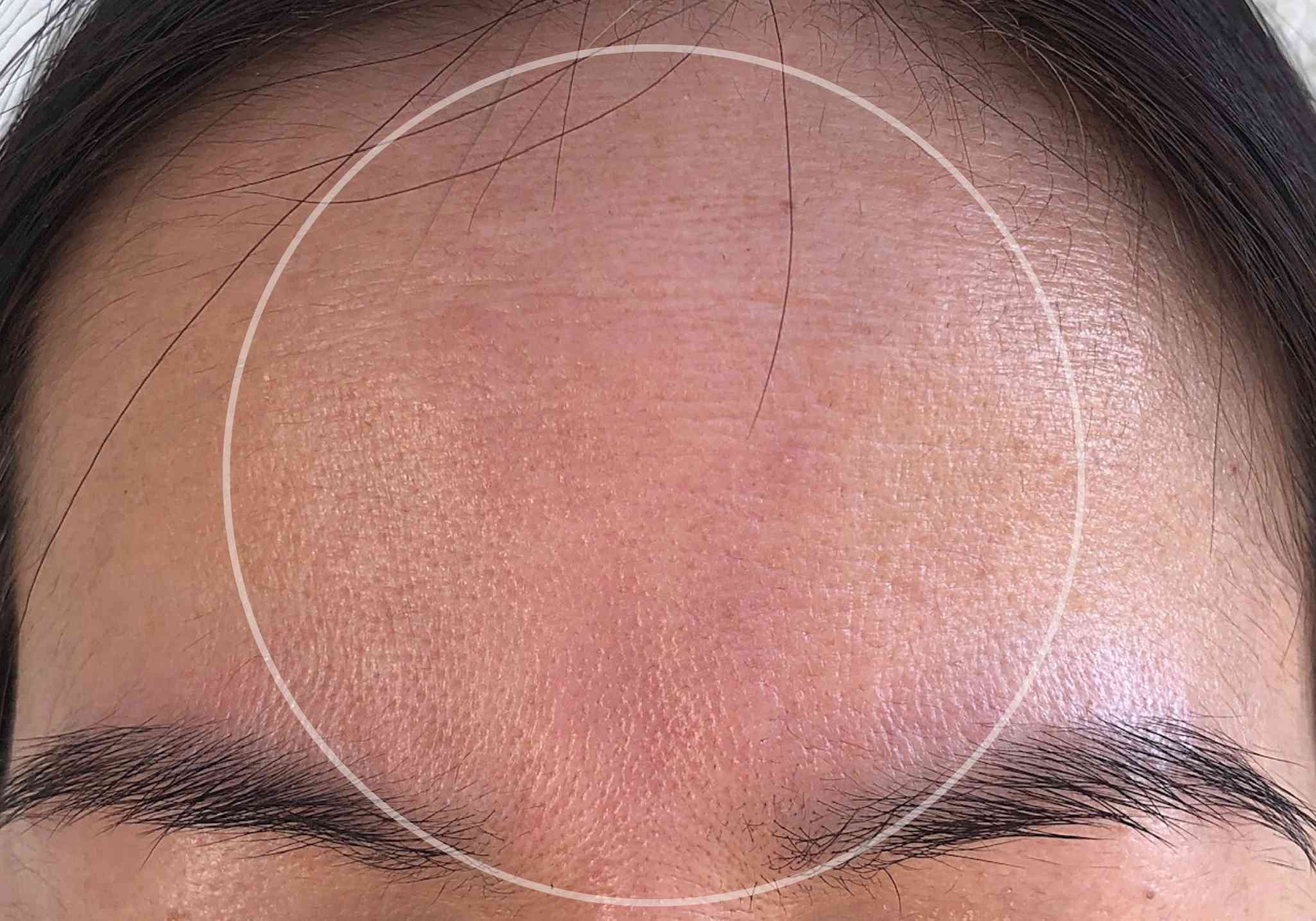 The next picture shows overall skin tightening, improvement in skin elasticity, softening of wrinkle lines, more even skin tone, and smoother skin texture in just 8 weeks. The difference here is obvious on the overall health of her skin. After 2 months of taking Wholy Dose Marine Collagen, her skin looks more youthful, healthier, and is glowing.

This user has rosacea which causes redness and visible blood vessels in the face, but drinking collagen daily for 2 months helped reduce her skin's redness and made her skin tone more even without a rosacea treatment.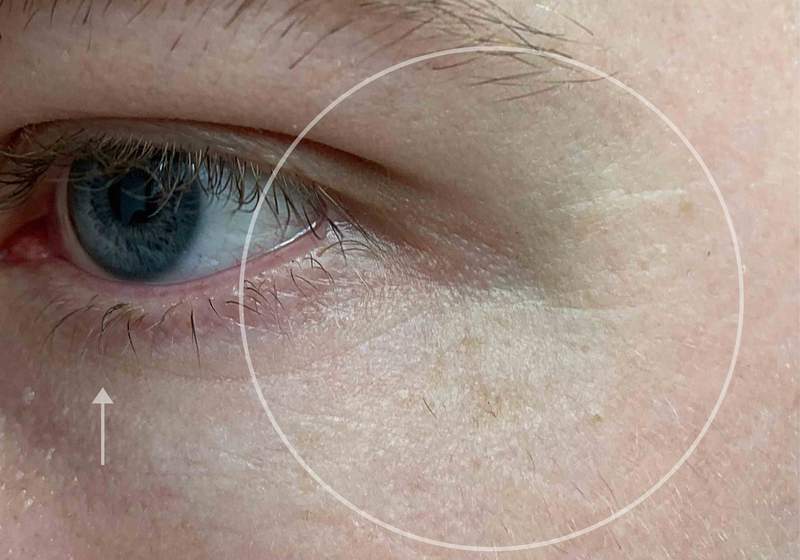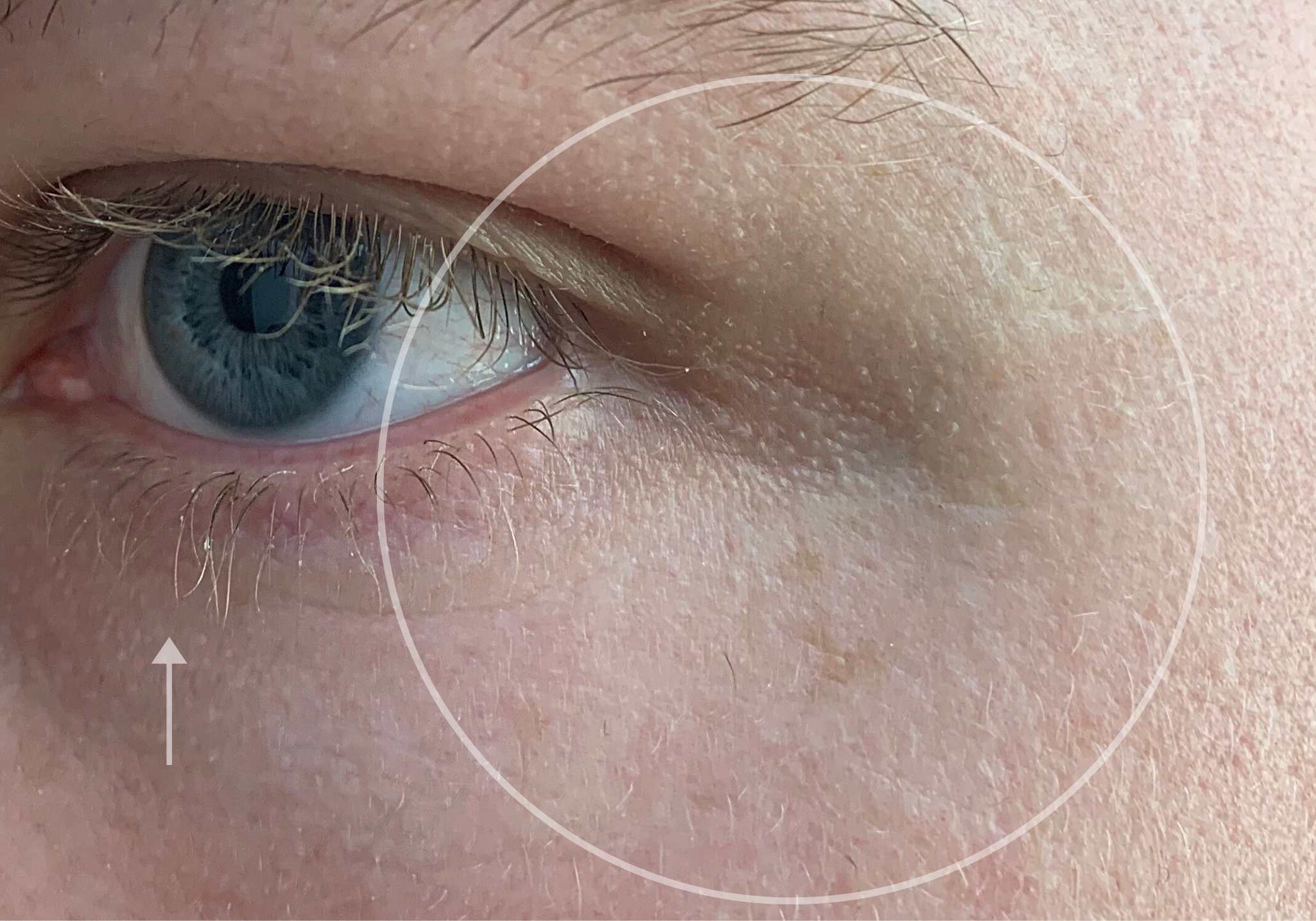 The two pictures above are only 25 days apart, but you can see noticeable changes in the area around and under his eye. This man's eye wrinkles and crow's feet diminished and lessened after taking Wholy Dose's Marine Collagen Supplements for about 2 months. These before and after pictures really show that men can also take collagen supplements for incredible skin wrinkle reduction, results and benefits.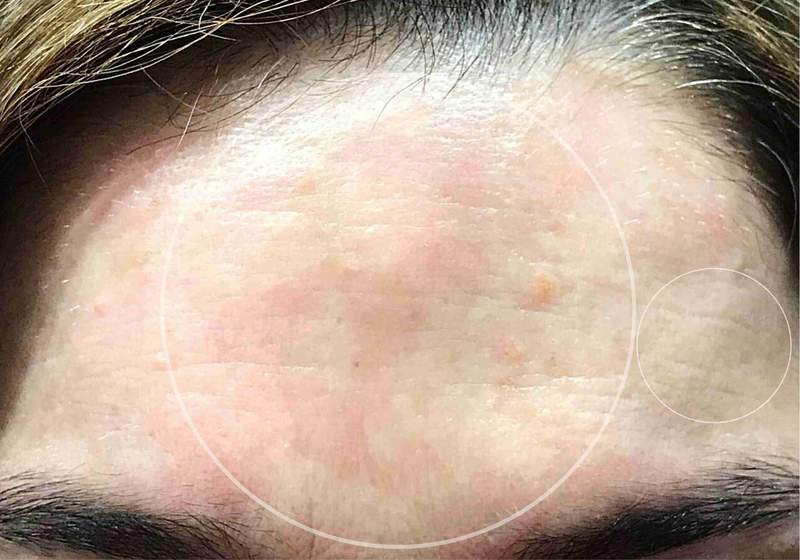 This before and after photo shows a decrease in wrinkle depth on the forehead and wrinkle reduction, while resulting in an increase in skin hydration. Notice how her skin before had more texture and dryness, but after taking Wholy Dose Collagen Powder for 2 months, the wrinkles on her skin smoothed out and her skin looks healthier, more hydrated, and appears more youthful – in other words, taking collagen supplements is an easy way to get rid of forehead wrinkles!

This woman also has eczema on her skin and forehead, which causes red spots and dry patches on the skin. From taking Wholy Dose Unflavored Collagen Blend, the redness reduced and went away. There is no cure for eczema but taking collagen supplements is a great – and vital – at home remedy eczema treatment that is natural.
Take Collagen Supplements to Reduce Wrinkles Naturally
The before and after pictures on this page show real incredible results after taking collagen for just a few weeks (two months or less). The results continue to improve if you take collagen daily for 3 months, 6 months, or over a year.
Wholy Dose collagen is one of the best collagen supplement brands you can find if you are looking to get a more youthful and radiant appearance, glowing skin, and an easy natural way to get rid of wrinkles quite fast. The best way to see how Wholy Dose can improve your hair, skin, and nails is to get a 1-2 month supply of the collagen powders and take before and after photos while using it.
Wholy Dose collagen peptide powders and flavored collagen water drink contain top quality, clinically proven collagen, so you know you're getting the best collagen powder and quality out there for real, effective results in just 4-8 weeks. See more Wholy Dose collagen before and after picture results here.
---
---