Immune Boosting + Skin Glowing Smoothie Recipe
---
We're all about smoothies, especially when it's boosted with superfoods and vitamin C!
We're stepping into the kitchen with Libby, Wholy Dose's Social Media + Partnerships Coordinator, to bring you an immunity boosting, digestive supporting, and skin glowing smoothie recipe you can make at home. Made with our UNFLAVORED Beauty Superfood Powder, it'll also boost your skin, hair, nail, metabolism, muscle, bone, and joint health.
Serves: 1-2



Ingredients
– 1 scoop or packet, Wholy Dose UNFLAVORED Beauty Superfood Powder
– 1/2 - 1 cup, orange juice
– 1 handful, spinach or kale
– 1 handful, frozen mango + pineapple
– About 5, cucumber slices
– A dash of turmeric powder
Directions
1. Blend the spinach, celery, and orange juice – until the consistency is liquid
2. Add the remaining ingredients
3. Blend on high until smooth
4. Enjoy!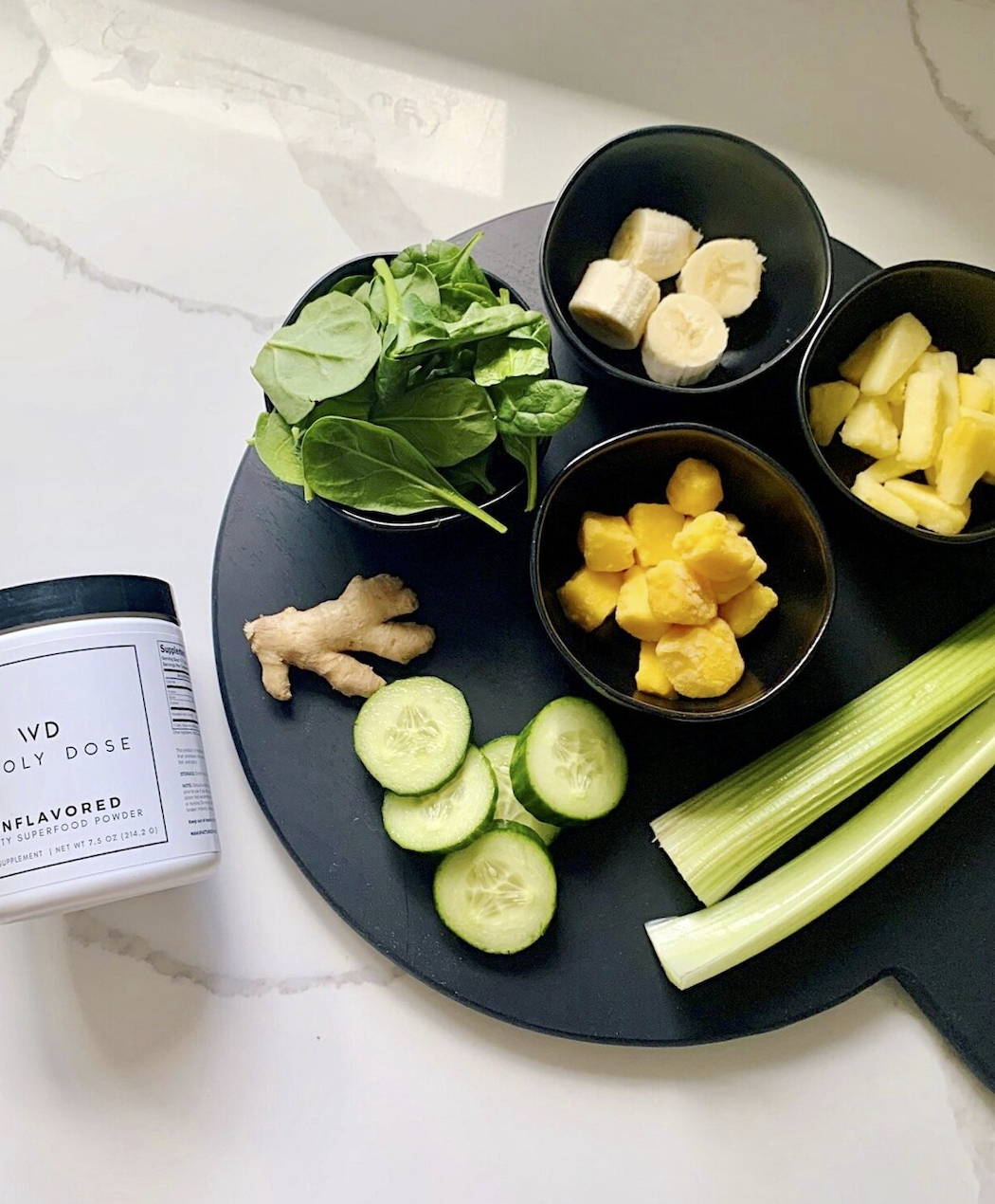 ---
Shop Wholy Dose Collagen Supplement Powders
---